Q & A with Matthew Bird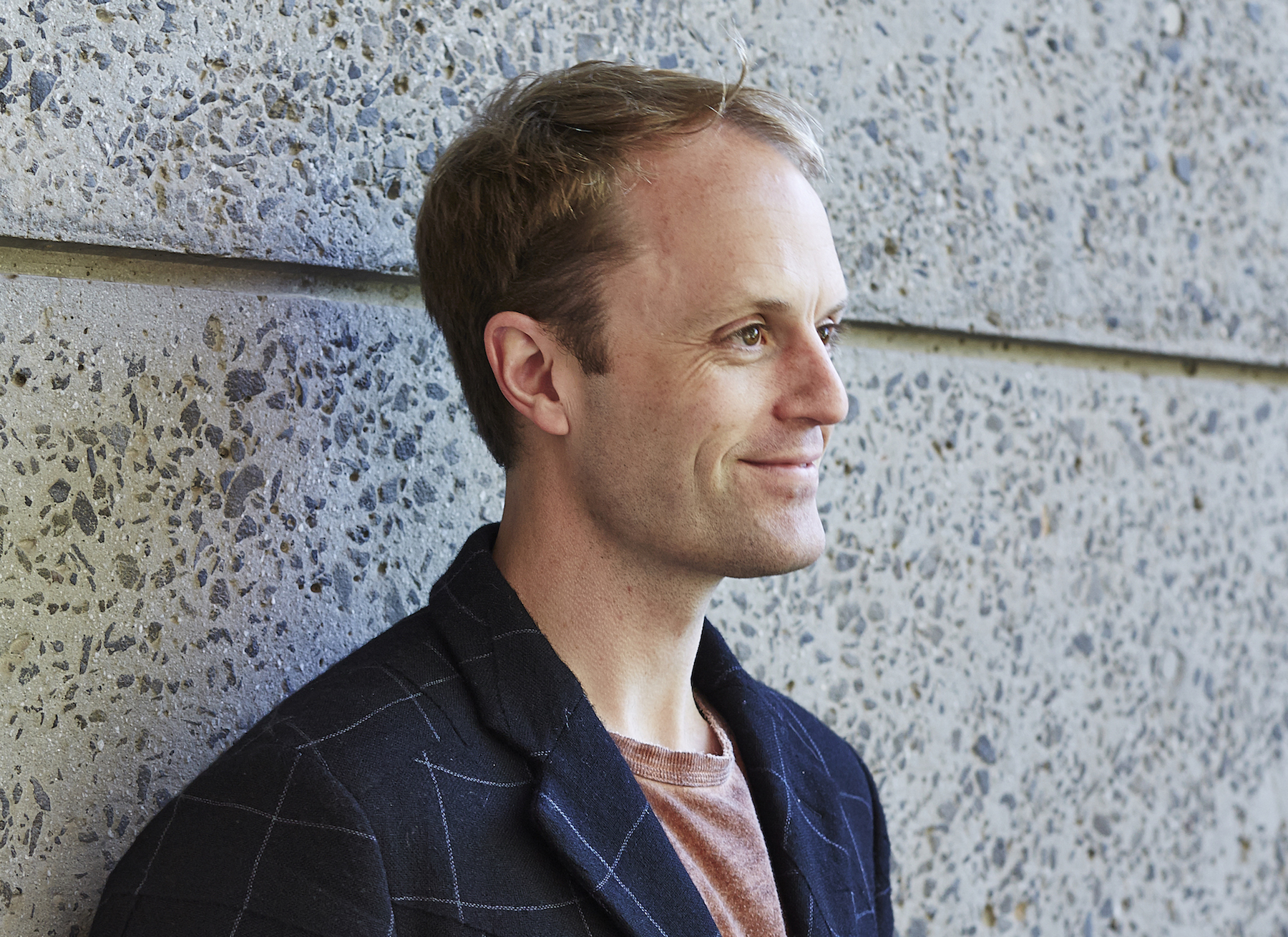 Photo by Igor Sapina
Matthew Bird is an artist and experimental architect whose interdisciplinary spatial practice melds the mediums of sculpture, installation, scenography, photography, interior design, architecture and site-specific interventions. He established his practice, Studiobird, with the interior project Alphaomega Apartment, in which a two-room apartment in Melbourne's CBD was paradoxically transformed with handcrafted, scavenged and low-cost materials, with this transformation materialising his technique of fashioning ready-made materials into symbolic environments.
Having previously exhibited commissioned works at the NGV, Melbourne Festival, MONA and at the 15th Venice Architecture Biennale, this year he extends his practice to the amphitheatre-style structure of MPavilion 2017—designed by Rem Koolhaas and David Gianotten of OMA—with a specially commissioned MProjects, An immersive encounter with the afterlife. We caught up with Matthew to hear the story behind the project, as well as the mini-program of events built around it.
---
MPavilion: Your MProjects installation, An immersive encounter with the afterlife, sees a field of reimagined 'bells' take over MPavilion 2017's gridded roof structure, encouraging interaction from visitors. Can you share the story behind this work?
Matthew Bird: I have recently been consumed by a perpetual wondering of life after death and the spaces we might metaphysically inhabit. My own mortality fascinates me, and I suspect I'm navigating an imminent mid-life crisis. 'Architecture of the afterlife' is a constant Google search for me, and I have collated hundreds of images of mesmerising references of otherworldly tombs, sarcophagi and cemeteries. I'm equally curious about speculative afterlife spaces of our present day and the near future.
My recent interactive installation Sarcophagus, presented at the Venice Architecture Biennale (2016) and McClelland Gallery in Langwarrin (2017) illustrates my emergent interests into spatial encounters with the afterlife. An ornate, tomb-like installation manifested, with users invited to physically occupy and the interior dynamically transforming via a multichannel film, filling the intimate chamber with abstract cinematic and meditative sound and imagery. The MPavilion project will expand on the concept of Sarcophagus with a larger and more complex interactive bell installation, plus a series of integrated live performances incorporating seven dancers choreographed by Phillip Adams, with fashion by Pia Interlandi and an immersive soundscape by composer Daniel Von Jenatsch.
Ancient Greek, Egyptian and Chinese afterlife cultures—specifically palatial burial complexes constructed as otherworldly 'realms'—fascinate me. Splendid interiors and burial objects were created in response to early astronomy charts as a strategy to create metaphysical eternity spheres for those entombed. My project at MPavilion will reimagine these realms in a contemporary lens, by overlaying computerised astronomy data of gravitational frequencies of neutron stars inspiralling (dying) with movements and behaviours of nine suspended, 'celestial-sonic' bell instruments. These percussive installations will be made from prosaic materials and through physical interaction will rotate, shimmer and reverberate both chance and scripted harmonies.
You'll be presenting three performances at MPavilion in collaboration with composer Daniel Von Jenatsch, choreographic artist Phillip Adams and fashion designer Pia Interlandi. How have these collaborations helped bring this work to (after)life?
The amphitheatre format and Metabolist roof structure of this year's MPavilion design offers an ideal armature upon which to trial and present this celestial, otherworldly project, reshaping the space into a pseudo-planetarium—but instead of gazing up into a night sky, I'm keen to physically interact and generate a responsive sonic and visual experience of a celestial and boundless domain. This experience is amplified with three performances and the involvement of these incredible collaborators and their wealth of skills and ideas. Composer Daniel Von Jenatsch has developed a live score that transforms the installation bell sound with an experimental ethereal soundscape; Phillip Adams, working with seven dancers, will respond to the bell installation and sound experience with a responsive and durational 'tracing' of orbiting bodies across multiple scales and compositions; while Pia Interlandi has ingeniously created a series of 'veil' materials and fixing devices to physically connect the dancers' bodies to the suspended bell instruments.
An immersive encounter with the afterlife was born out of the Monash University research project, The Afterlives of Cities, which investigates the use of astrophysical simulation principles and techniques to study urban population movements. What can you tell us about this project?
My collaborative experience with astrophysicist Daniel Price has been inspiring. His research is compelling and blows my mind when the conversation turns to the recent, evidence-supported discovery of sonic frequencies of neutron stars choreographically decaying (dying) and forming into light absorbing black holes. The sheer scale of these events is impossible to fathom, but, strangely, it's digestible when you metaphorically compare the movements of earthbound inhabitants. With a 'what-if' curiosity, we decided to analyse the gravitational weight and embodied movements of Australia's major city populations using the dynamics of astrophysics modelling. Together with Monash University colleagues Charity Edwards and Tom Morgan, we have discovered major Australian cities may indeed 'inspiral' and 'decay' like neutron stars and merge into one mega-city before imminent collapse… charming, right?! As a result of these initial tests, we want to do more and translate our findings into a short film to create a cinematic experience of possible city-scale population shifts that render a dystopic afterlife of our contemporary urban condition.
MProjects | An immersive encounter with the afterlife is showing at MPavilion between 8–22 December, 2017, with performances happening on Friday 8 December, 6–7pm (launch performance, followed with music by DJ Tomb Raver until 9pm); Saturday 6 December, 6–7.30pm (performance and Q&A); and Thursday 21 December, 6–7pm (performance, followed with music by DJ Shoplifting until 9pm).
Additionally, MTalks | The afterlives of cities is a panel discussion on Saturday 16 December, 3–4pm, with Matthew Bird, astrophysicist and ARC Future Fellow, Daniel Price; architect and urbanist Charity Edwards; and architect and VR designer Tom Morgan.