MTalks The afterlives of cities
Sat 16 Dec 2017, 3.00pm–4.00pm
Free!
2017-12-16 15:00:00
2017-12-16 16:00:00
Australia/Melbourne
The afterlives of cities
MPavilion
MPAVILION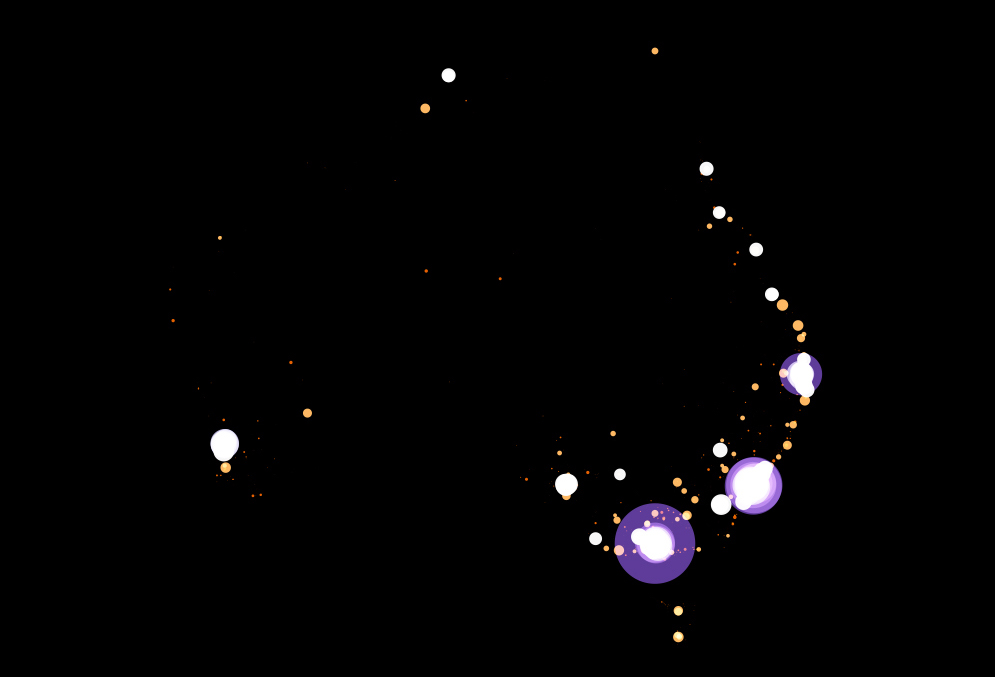 Photo courtesy Tom Morgan
Just like the process of stellar evolution, urban environments continually evolve and change over the course of their long lifetimes. In the midst of these developments—spanning multiple generations and hundreds, even thousands of years—how might we adapt the ways we study, analyse and understand our cities?
At Monash University, an emergent team of researchers has been investigating the use of astrophysical simulation principles and techniques in studying urban population movements in and around major Australian cities. Their creative, practice-based research renders possible scenarios of city populations shifting or 'decaying' under social, economic and other prevailing pressures.
In this special MTalks, join experimental architect and artist Matthew Bird; astrophysicist and ARC Future Fellow, Daniel Price; architect and urbanist Charity Edwards; and architect and VR designer Tom Morgan for a truly cross-pollinated discussion on the afterlives of cities.
---
This event is part of a mini-program built around the MProjects by Matthew Bird, 'An immersive encounter with the afterlife', in collaboration with composer Daniel Von Jenatsch, choreographic artist Phillip Adams and fashion designer Pia Interlandi. Find out more about other events in the program below:
MMeets | Matthew Bird: An immersive encounter with the afterlife
Friday 8 December, 6–7pm: Performance followed by music in the gardens
Saturday 16 December, 6–7.30pm: Performance and Q&A with Matthew Bird, Daniel Von Jenatsch, Phillip Adams and Pia Interlandi
Thursday 21 December, 6–7pm: Performance, followed by music by DJ Shoplifting
This event is made possible by the Hugh D T Williamson Foundation through funding for MPavilion's series of events looking at design & science.