Q & A with Keg de Souza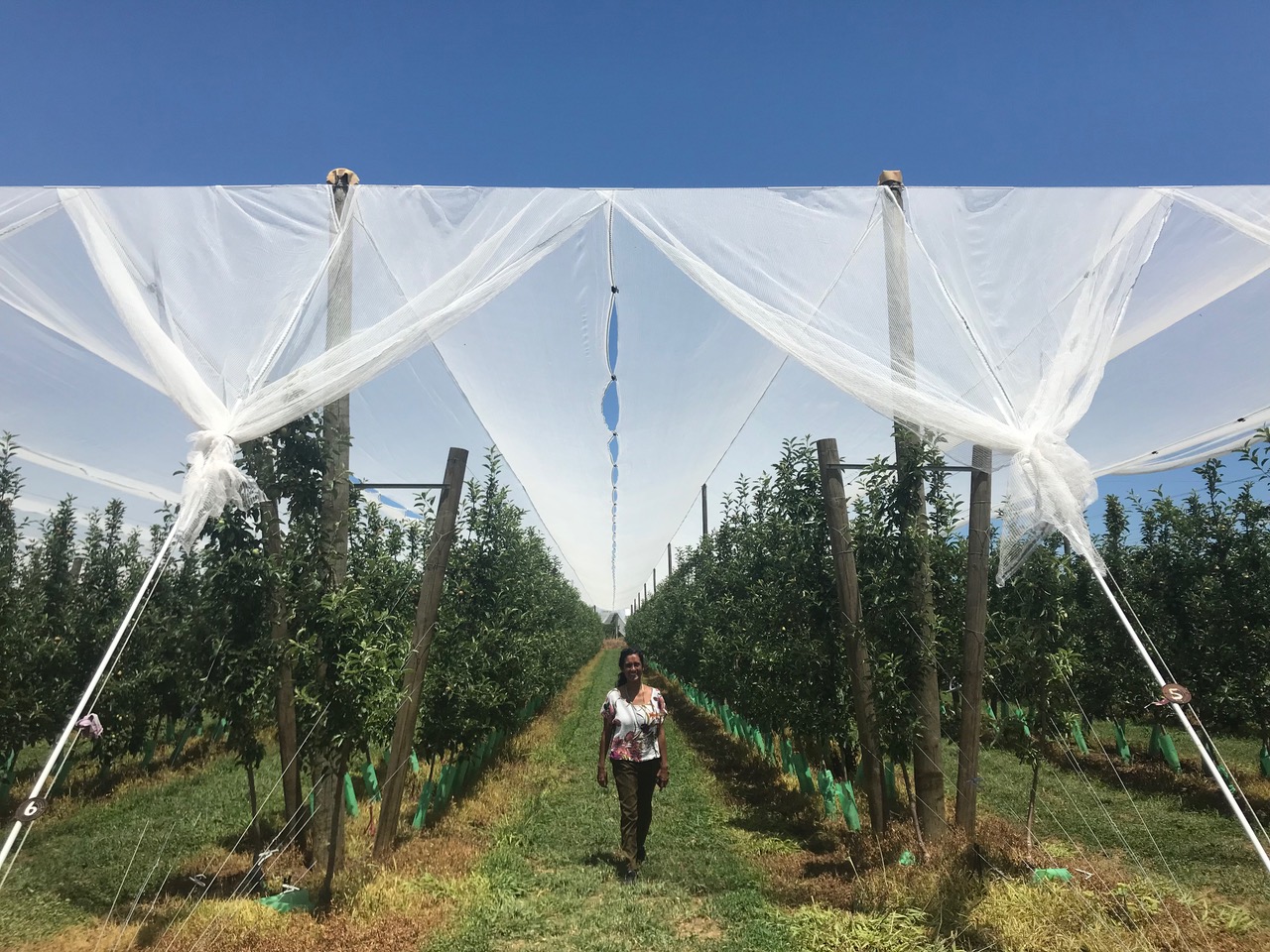 Keg de Souza. Photo by Brendan McCleary
Sydney-based artist Keg de Souza creates site-specific and situation-specific projects with people as a central focus. With an emphasis on knowledge exchange, Keg's investigation of social and spatial environments is influenced by her formal training in architecture and experiences of radical spaces through squatting and organising.
For MPavilion's inaugural Regional Program, presented in collaboration with Shepparton Art Museum and Geelong Gallery, Keg de Souza visited Greater Shepparton—also known as the heart of Australia's 'food bowl'—to engage with local communities on Yorta Yorta land, and to create an alternative map of the area, revealing personal narratives attached to the food culture of the region. On Sunday 4 February at MPavilion, and on Tuesday 6 February at The Connection in Shepparton, Keg will share the story behind the work she has produced as part of the Regional Program. We caught up with her ahead of these events.
---
MPavilion: Much of your recent work seeks to understand place, community and culture through the lens of food. What led you to begin working this way?
Keg de Souza: My practice centres around an exploration of the politics of space, and as food is often found at the centre of many social spaces it was a natural 'medium' to use. It can also be used as an avenue to discuss many of the reoccurring themes in my practice such as in/formal economies, labour, taste, class, de/colonisation and gentrification. Through my work, I am interested in creating platforms for discussion—and as food is something everyone can relate to, and has an opinion about, it easily becomes a starting point for conversations. Food can be linked to both politics and pleasure, and that perfectly suits my practice.
Many of your projects employ temporary architecture to create new meeting places for local communities. What effects do you think the impermanence of these structures have on the research and conversations happening inside them?
The temporary nature of the structures often allude to what is happening inside them—they are ephemeral, just like the events. I often feel that the conversations unfolding inside would be drastically different if they were directly within the walls of the institutions they often take place in. The structures act kind of like a buffer, containing the events and focussing them inwards. The materials I use are also counter to the rigid walls we are accustomed to; also, the materiality of the structures often reflect the events or conversations that unfold inside. For example, a structure I made out of salvaged tents hosted a 'School of Displacement', with discussion themes including homelessness and housing, forced migration and gentrification. Another structure, built from vacuum storage bags filled with different dried foods, was used to host discussions and food events relating to various Australian food culture narratives and displacement, which meant that sometimes during the conversations people pointed to the walls housing the foods they were talking about. So perhaps it's a combination of the temporary nature of the structure along with the materiality that impact the events inside.
For your work as part of MPavilion's inaugural Regional Program, you travelled to Shepparton and engaged with local communities on Yorta Yorta land to create an alternative map of the area, led by local knowledge and stories over physical landmarks. What can you tell us about your time spent in Shepparton, and what is the significance of the map—a historically loaded symbol—in your work?
This was my first visit to the area and the locals I met in and around 'Shepp' (as the locals say) were all so extremely generous with their time and knowledge. Uncle Neville Atkinson took us on a walk around The Flats, a significant site in the area that became home to many Indigenous peoples following the 1939 Cummeragunja walk-off. He pointed out many of the native foods growing around there, and talked through how the local environment had changed even within his lifetime—partly due to climate change, partly to the river being dammed, and partly of the industrial agriculture in the region. It was a really grounding experience.
Obviously Shepparton is significant as the area's concentration of population is located in town, but the story of the Goulburn Valley—often referred to as Australia's food bowl—is so intrinsically linked to the story of Shepparton. So while I was in the area I cast the net wider than the town and met with orchardists; dairy farmers; restaurant owners; the winning baker of the best Vanilla Slice competition; and even did a tour of the SPC factory, as all these aspects have influenced the identity of Shepparton. One of the most interesting things I discovered was that while there is an extremely diverse population in the area, many migrant groups do not have restaurants in the town—instead, they cook and get together at each other's houses or at community centres.
All the stories people shared help shape my understanding of Shepparton, and it quickly became evident that the only geographical landmark my map needed was the river. The Kaiela (Goulburn) River is significant to the Yorta Yorta people, and is a part of a network of waterways that sustain the orchards and agricultural industries of the area. For myself, when I think of maps I don't only think of Cartesian maps—these kinds of maps have a long colonial history and are intrinsically linked to control and power, and are really useful for certain purposes, but to get a sense of the culture of a place you really need to think differently about what a map is. Alternative mapping strategies can be used as a tool to decolonise. The river grounds this map, but when I reflected back on all the conversations I'd had with people in the area, I wanted to prioritise local voices. Using them to fill the spaces around the river, the stories act as a visual cacophony, revealing the personal stories and descriptions about food culture I'd heard that make up the area.
Keg de Souza will appear at MPavilion on Sunday 4 February, 3.30–4.30pm, for MTalks—Politics of Space, in conversation with Shepparton Art Museum director Rebecca Coates, and MPavilion's own Brendan McCleary. On Tuesday 6 February, 6–8pm she'll appear in MTalks—Keg de Souza: Edible stories from the food bowl at The Connection in Shepparton.