MTalks Politics of Space: Keg de Souza
Sun 4 Feb 2018, 3.30pm–4.30pm
Free!
2018-02-04 15:30:00
2018-02-04 16:30:00
Australia/Melbourne
Politics of Space: Keg de Souza
MPavilion
MPAVILION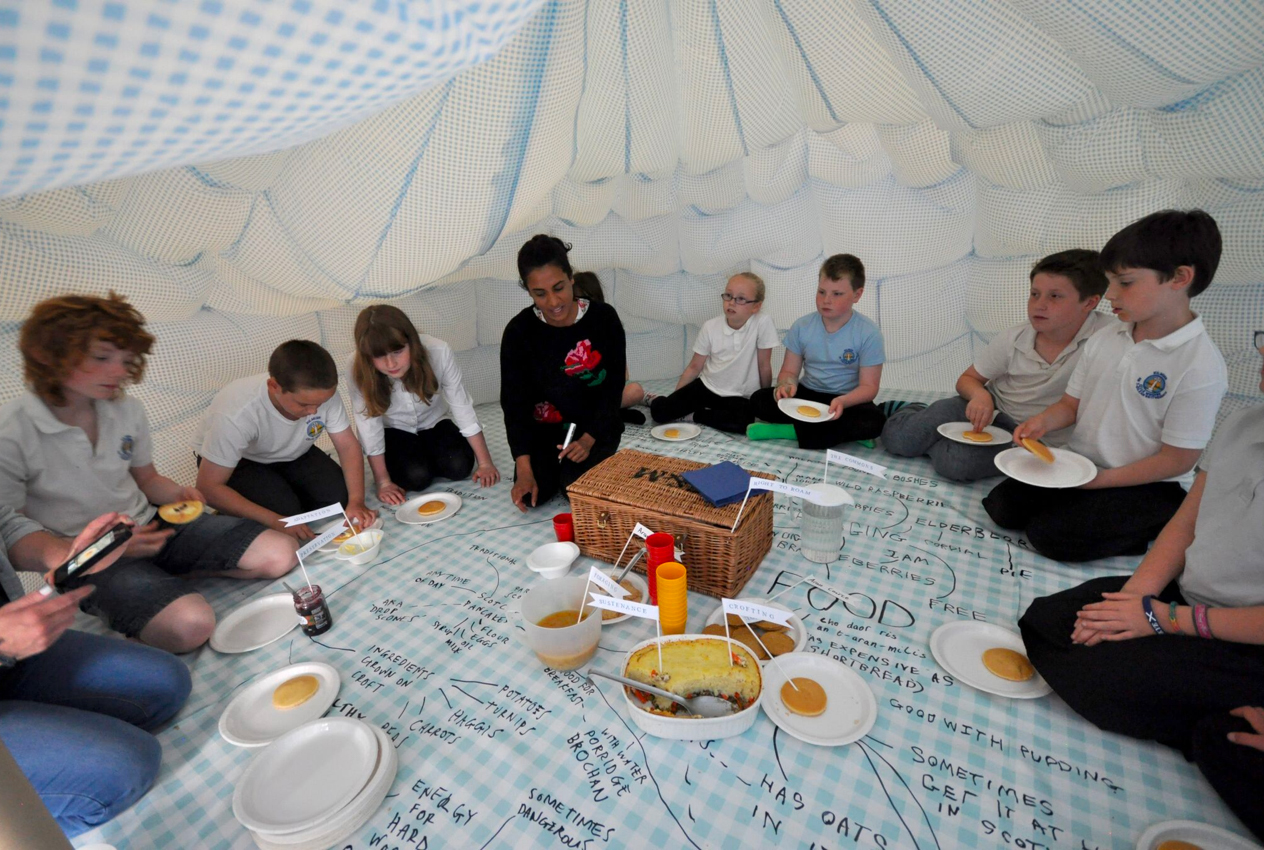 Keg de Souza, 'Temporary Spaces, Edible Places: Isle of Skye, Scotland', 2014, commissioned by Atlas Arts, Isle of Skye, Scotland. Courtesy of the artist.
Please note: This event has been rescheduled to a new time. (It was originally scheduled for Saturday 2 December, 2017 and now takes place on Sunday 4 February, 2018.)
Australian artist Keg De Souza creates site- and situation-specific projects with people. With an emphasis on knowledge exchange, Keg's investigation of social and spatial environments is influenced by her formal training in architecture and experiences of radical spaces through squatting and organising.
Keg's work on an alternative mapping project of Shepparton is formed as part of the MPavilion 2017 Regional Program in collaboration with Shepparton Art Museum (SAM). Come along to MPavilion to hear Keg in conversation with SAM director Rebecca Coates and MPavilion's own Brendan McCleary, in which she'll discuss her processes and outcomes, and reflect upon her recent work in Shepparton.
This event has now concluded. Head to our library to hear the audio in full. 

This event is part of MPavilion's inaugural regional program. This project has been assisted by the Australian Government through the Australia Council, its arts funding and advisory body.