MTalks [Offsite event] Keg de Souza: Edible stories from the food bowl
2018-02-06 18:00:00
2018-02-06 20:00:00
Australia/Melbourne
[Offsite event] Keg de Souza: Edible stories from the food bowl
The Connection, 7287 Midland Hwy, Shepparton VIC 3630
MPAVILION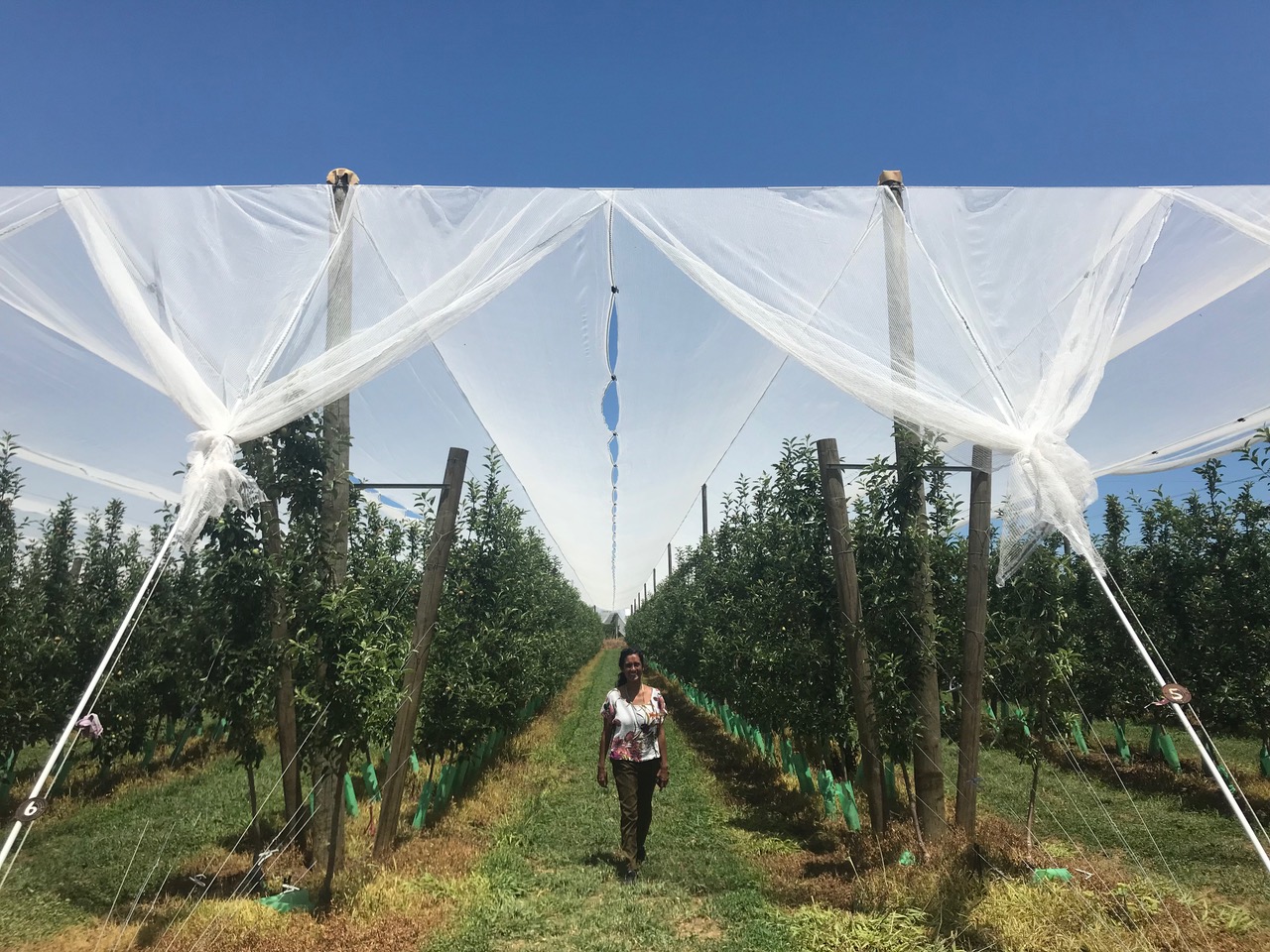 Keg de Souza. Photo by Brendan McCleary
Please note: This event does not take place at MPavilion. It is a satellite event in Shepparton, presented in collaboration with Shepparton Art Museum.
MPavilion's inaugural Regional Program in collaboration with Shepparton Art Museum concludes with two special events in February featuring Sydney-based artist Keg de Souza. In addition to an in-conversation event at MPavilion on Sunday 4 February, Keg will appear at The Connection in Shepparton on Tuesday 6 February to share the story behind the work she has produced as part of the Regional Program.
The fifth-largest city in regional Victoria, Greater Shepparton is at the heart of the 'food bowl' of Australia, with much of its growth attributed to agricultural industries including fruit, dairy, cattle, sheep and grain production. During her time spent in Shepparton as part of MPavilion's Regional Program, Keg engaged with local communities on Yorta Yorta land to create an alternative map of the area, revealing personal narratives attached to the food culture of the region. Using the Kaiela (Goulburn River) to locate the voices of nearby residents—and prioritising local knowledge and stories over physical landmarks—the map features observations on the evolution of the area as told by its residents, revealing unexpected and meaningful connections to food, land and Country.
Come along to this special offsite event in Shepparton to hear these edible stories from the food bowl amid the backdrop of their origins. The event will take place at The Connection, situated off the Midland highway between Shepparton and Mooroopna, by the culturally significant location of The Flats—the site that became home to many Aboriginal peoples following the historic Cummeragunja walk-off in 1939.

This event is part of MPavilion's inaugural regional program. This project has been assisted by the Australian Government through the Australia Council, its arts funding and advisory body.