MTalks Neo-nOMAdic: New ways of working
Fri 2 Feb 2018, 1.00pm–2.00pm
Free!
2018-02-02 13:00:00
2018-02-02 14:00:00
Australia/Melbourne
Neo-nOMAdic: New ways of working
MPavilion
MPAVILION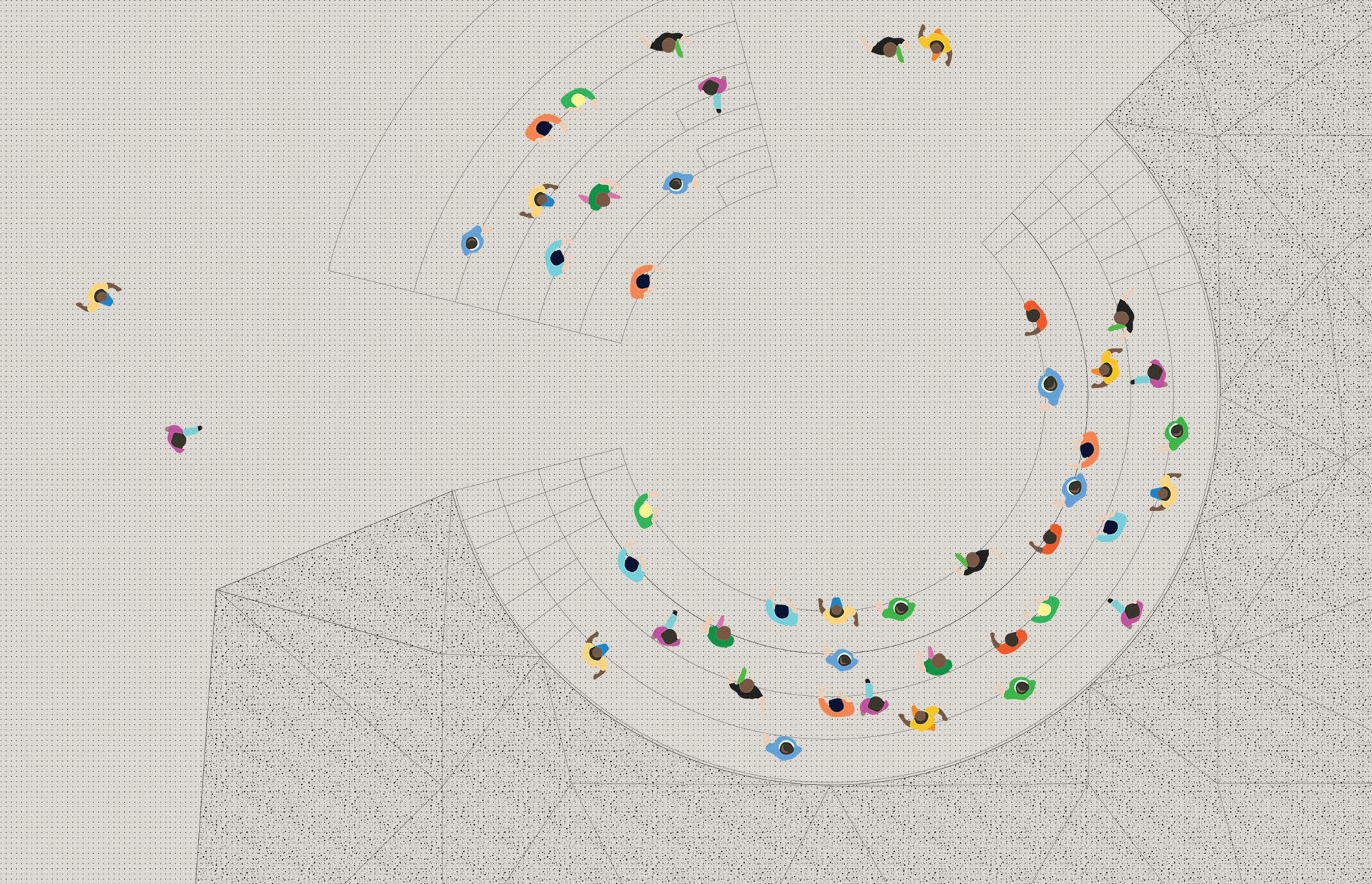 Image by Foolscap Studio
All day on Friday 2 February, Foolscap Studio and Relative are setting up camp at MPavilion for Neo-nOMAdic: Experimenting with the future of work, an interactive experiment bringing together local thinkers and makers to engage with some of the big questions around the future of workplace culture and community.
How we define community and what constitutes work is evolving with the changing expectations of a new workforce. The rise of 'nomadic' working models and technologies is disrupting the conventional workplace and impacting the way we design for mobility, productivity and wellness at work, and the way we facilitate social connections and foster communities.
This special MTalks explores how new models are changing the nature of work, investigating new collaborative practices and ways of connecting with each other. Join a diverse trio of specialists—creative mentor Jo-Anne Hook; CoWorkation founder Stuart Jones; and The Commons co-founder Cliff Ho—for a discussion about the future of work under Rem Koolhaas and David Gianotten of OMA's MPavilion 2017.
Find out more about the full program of events for 'Neo-nOMAdic: Experimenting with the future of work'.