MMeets MTalks Neo-nOMAdic: Experimenting with the future of work
Fri 2 Feb 2018, 8.00am–5.00pm
Free!
2018-02-02 08:00:00
2018-02-02 17:00:00
Australia/Melbourne
Neo-nOMAdic: Experimenting with the future of work
MPavilion
MPAVILION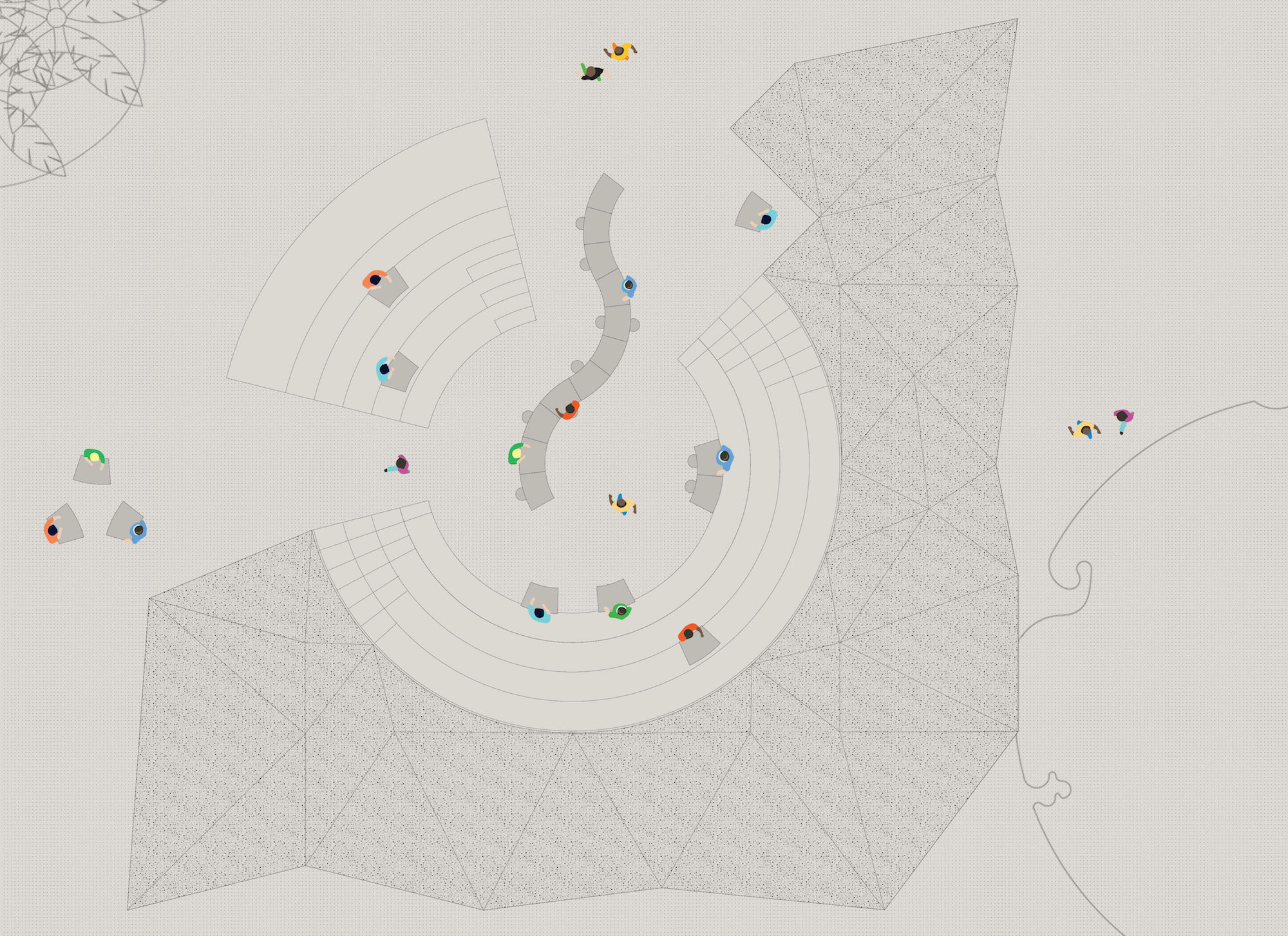 Image by Foolscap Studio
How is the nature of work changing with the rise of neo-nomadic culture? What collaborative practices and alternative work styles are informing traditional workplaces? How will communities be re-interpreted as we find new ways of working and connecting with each other? If you're keen to gain some insight into these provocations, drop by MPavilion as Foolscap Studio and Relative host a day-long experiment bringing together local thinkers and makers to engage with some of the big questions around the future of workplace culture and community.
Come along as an individual or—if you belong to a local organisation—bring your teams and clients (or both!) to this pop-up, open-air office, and to partake in the speaker series and workshop activities. Explore questions around work and community, hold a discussion in an outdoor boardroom, take a walking meeting through the gardens, pick up a custom 'nOMAdic' desk, or just take a break under a palm tree.
However you'd like to be involved, all are welcomed to participate in this multidisciplinary investigation of the ways we work, the communities we work with and the spaces we choose to work in.
Program of events
All day (9am–5pm)
Open office
Co-working comes to MPavilion! Relocate your office to the gardens for the day.
8–8.45am
MMeets—WIP it
A movement and yoga session for desk-dwellers with Sian Pascale, founder of The Light Collective
12–1pm
Around the table
Bring your lunch and join this conversation with Danny Kinnear about co-farming.
1–2pm
MTalks—New ways of working in a Neo-nOMAdic future
Featuring Adèle Winteridge, Cliff Ho, Jo-Anne Hook and Stuart Jones
2.30–3.30pm
MTalks—Outside Work: Places beyond the office
Featuring Dhiren Das (moderator), Claire Martin, Alice Blackwood and Nick Williams