MTalks MPavilion: Behind the scenes
Mon 5 Feb 2018, 6.00pm–7.00pm
Free!
2018-02-05 18:00:00
2018-02-05 19:00:00
Australia/Melbourne
MPavilion: Behind the scenes
MPavilion
MPAVILION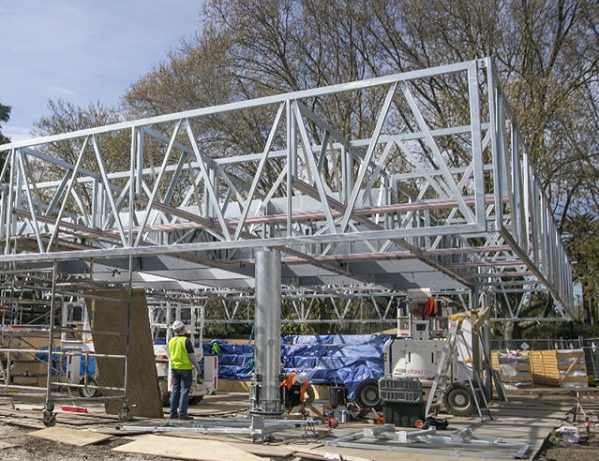 Photo by Bec Capp
Even before the conclusion of its season, MPavilion 2017 has attracted international acclaim as one of the top civic spaces in the world today. Designed by Rem Koolhaas and David Gianotten of OMA, MPavilion 2017 was named by Wallpaper* as one of the top buildings that shaped culture in 2017. In an interview with Dezeen, Rem Koolhaas said, "We are happy that MPavilion can perform as a theatre of debate around the city and its development, and contribute to the ongoing civic discourse of Melbourne."
In this exclusive behind-the-scenes event, discover the details behind MPavilion 2017 from the perspective of its many key collaborators, including: Paul Jones (OMA), Tony Isaacson (Kane Constructions), Ben Cobham (bluebottle), John Noel (Arup) and Helen Wellman (Tract Consultants). Together they'll walk us through their material, technological and botanical decisions around this year's design, providing a behind-the-scenes peek into everything that goes into designing, building and wiring up this year's groundbreaking, amphitheatre-inspired temporary structure.
This event has now concluded. Head to our library to hear the audio in full.