Mon 11 Dec 2017, 6.00pm–7.00pm
Free!
2017-12-11 18:00:00
2017-12-11 19:00:00
Australia/Melbourne
Common'ing
MPavilion
MPAVILION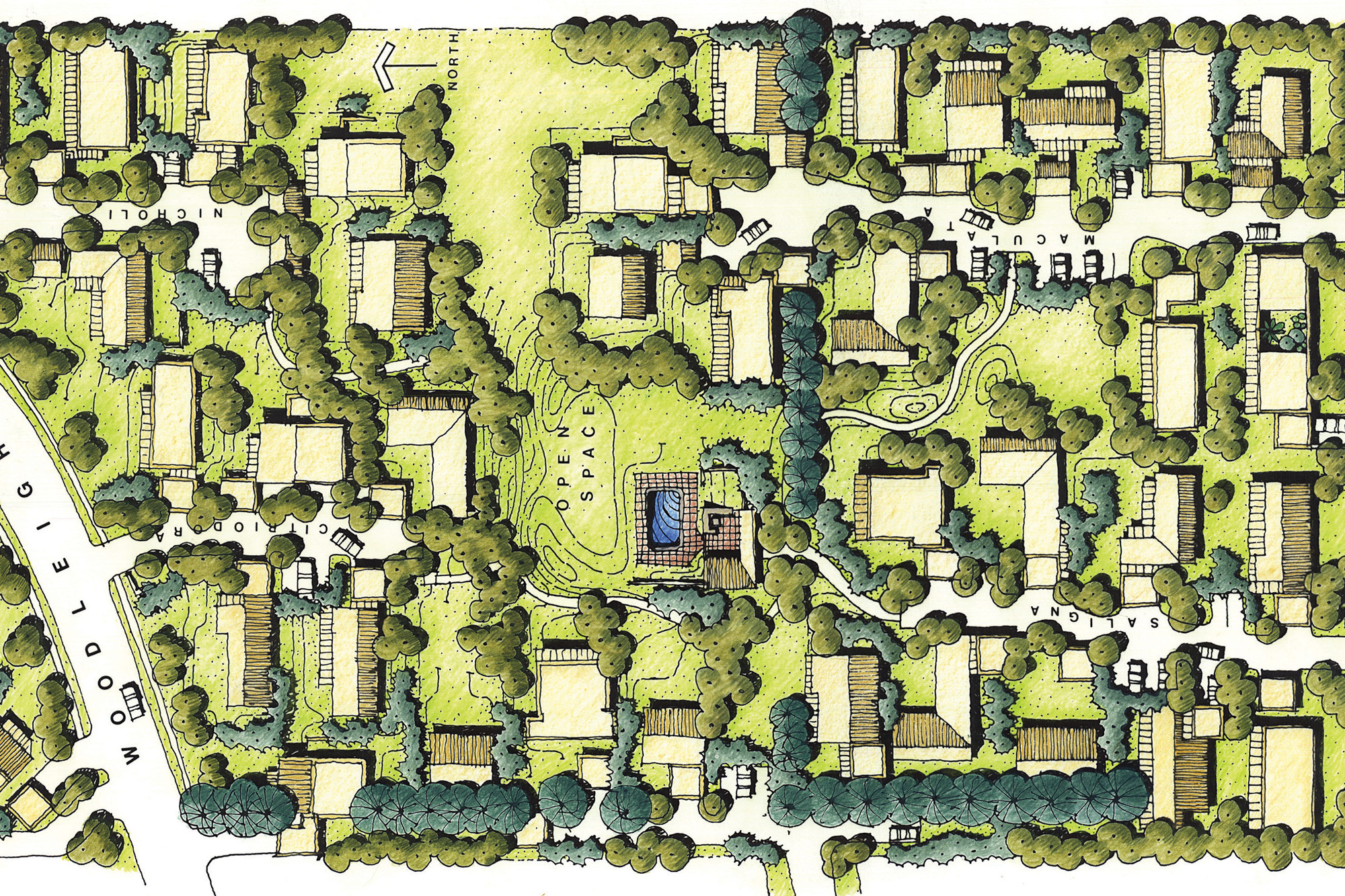 Image courtesy Tract
Join us at MPavilion for an exploration of the potential intersections of landscape architecture and deliberative development, presented by AILA Cultivate—a committee of the Australian Institute of Landscape Architects (AILA) that aims to expand ideas of landscape architecture beyond traditional practice.
Deliberative development, a designer-led development process introduced to mainstream Melbourne by Nightingale Housing, is introducing a new vocabulary of spaces to Melbourne's suburbs. Deliberative development projects are significant in that they recast crises—like housing affordability, increasing urban density, climate change, extreme work-life balancing acts and changing family models—as opportunities, creating new ways of residing, working and socialising in cities. The conversation around deliberative development has predominantly focused on the discipline of architecture and the apartment typology. Given the significant social and ecological elements of deliberative development, this dynamic discussion will ask: what is the scope for landscape practice to contribute to—and potentially lead—development projects?
Speakers: Andy Fergus, urban designer at the City of Melbourne and co-director of Melbourne Architours; Brighid Sammon, senior urban planner at Hansen Partnership; landscape architecture practice Emergent Studios; Kate Dundas, landscape architect, strategic planner, urban designer and co-founder of 3000acres; and Rodney Wulff, co-founder of Tract Consultants.
This event has now concluded. Head to our library to hear the audio in full.