MKids MMeets A stage for new parenthood: CITY
Tue 16 Jan 2018, 10.00am–12.00pm
Free!
2018-01-16 10:00:00
2018-01-16 12:00:00
Australia/Melbourne
A stage for new parenthood: CITY
MPavilion
MPAVILION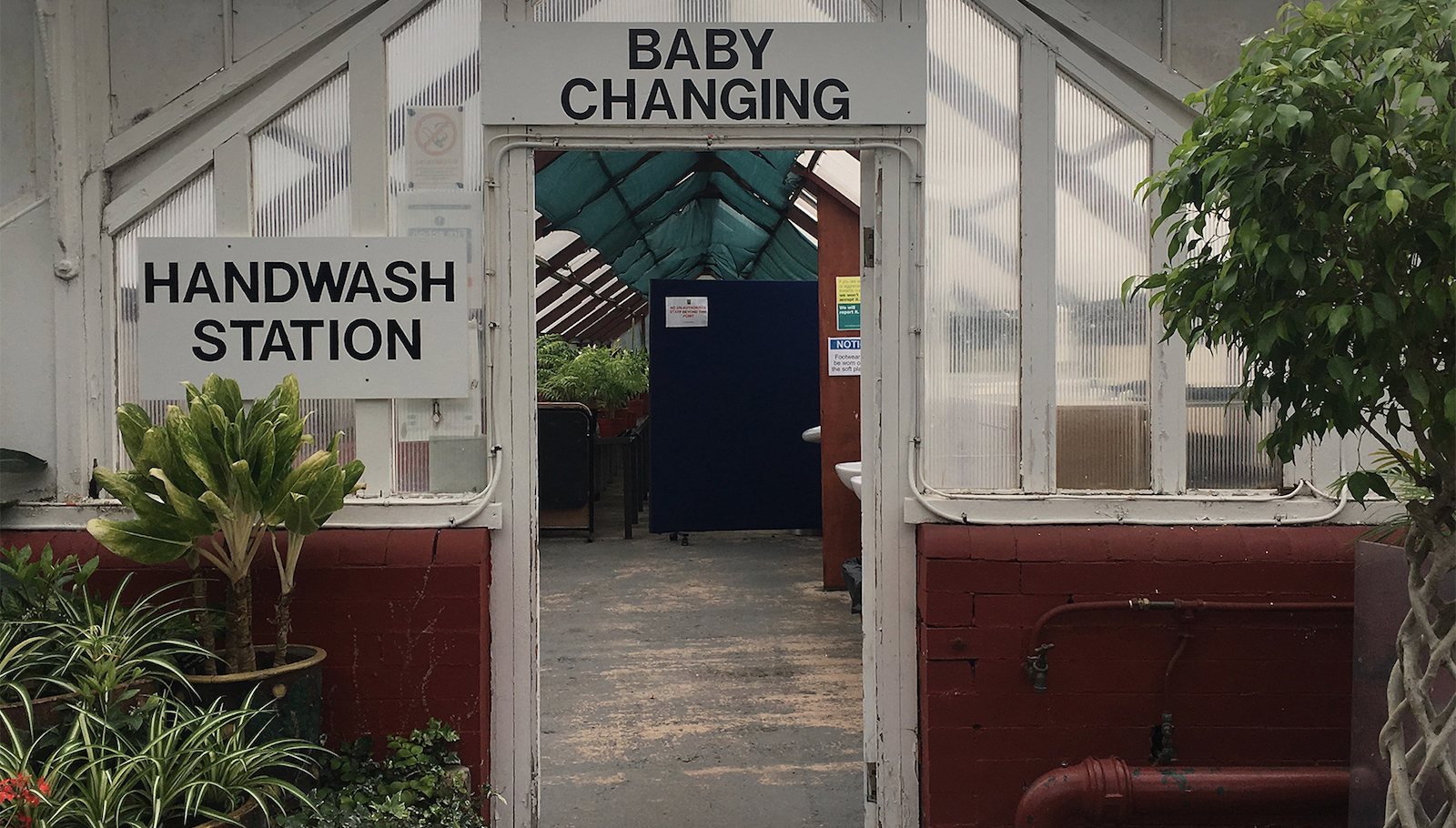 *Please note: This event has changed time! It will now start at 10am, and finish at 12pm.
Having a baby changes your perception of the city. Suddenly, things become less accessible: trams are difficult to lift a pram into, there's no space in your favourite cafe to change a nappy and events happen at night while you soothe your baby to sleep—and so the trials of new parenthood are mostly screened off from public view. (Some public institutions do offer parenting facilities, but they're usually hidden away next to the toilets.)
Collaborative duo Guest, Riggs will invert this private spectacle and take us with them, by turning MPavilion 2017 into a public performance of the banalities of new parenthood, where the rotating grandstand of Rem Koolhaas and David Gianotten's amphitheatre-style structure will raise nappy-changing to new cultural heights. Guest, Riggs take Rem Koolhaas's and David Gianotten's statement that the space could function as a playground literally: the floor will be given over to babies' exploits, made possible with a series of baby-friendly interventions within the pavilion.
Across four events in our summer program, a rolling line-up of speakers will address the exclusion of parents from cultural events and the architecture of new parenthood by creating a space for parents and babies. (Non-parents welcome too!)
The fourth and final instalment of this gathering, 'CITY', will focus on the cityscape of parenthood: How can we improve experiences of parenthood, citywide? And what are the major infrastructural and cultural changes that could improve parent amenity? Carla Pascoe will discuss the history of motherhood in Melbourne; and Carolyn Whitzman will speak about how urban planning might better accommodate babies and parents in the city. We'll also be celebrating the first birthday of Stephanie Guest's baby!
Additional dates for MMeets—A stage for new parenthood:
Monday 16 October 2017, 12pm–3pm
Tuesday 14 November 2017, 12pm–3pm
Tuesday 12 December 2017, 10am–12pm

This event is proudly supported by Baby Rest.
This event has now concluded. Head to our library to hear the audio in full.