Q & A with Guest, Riggs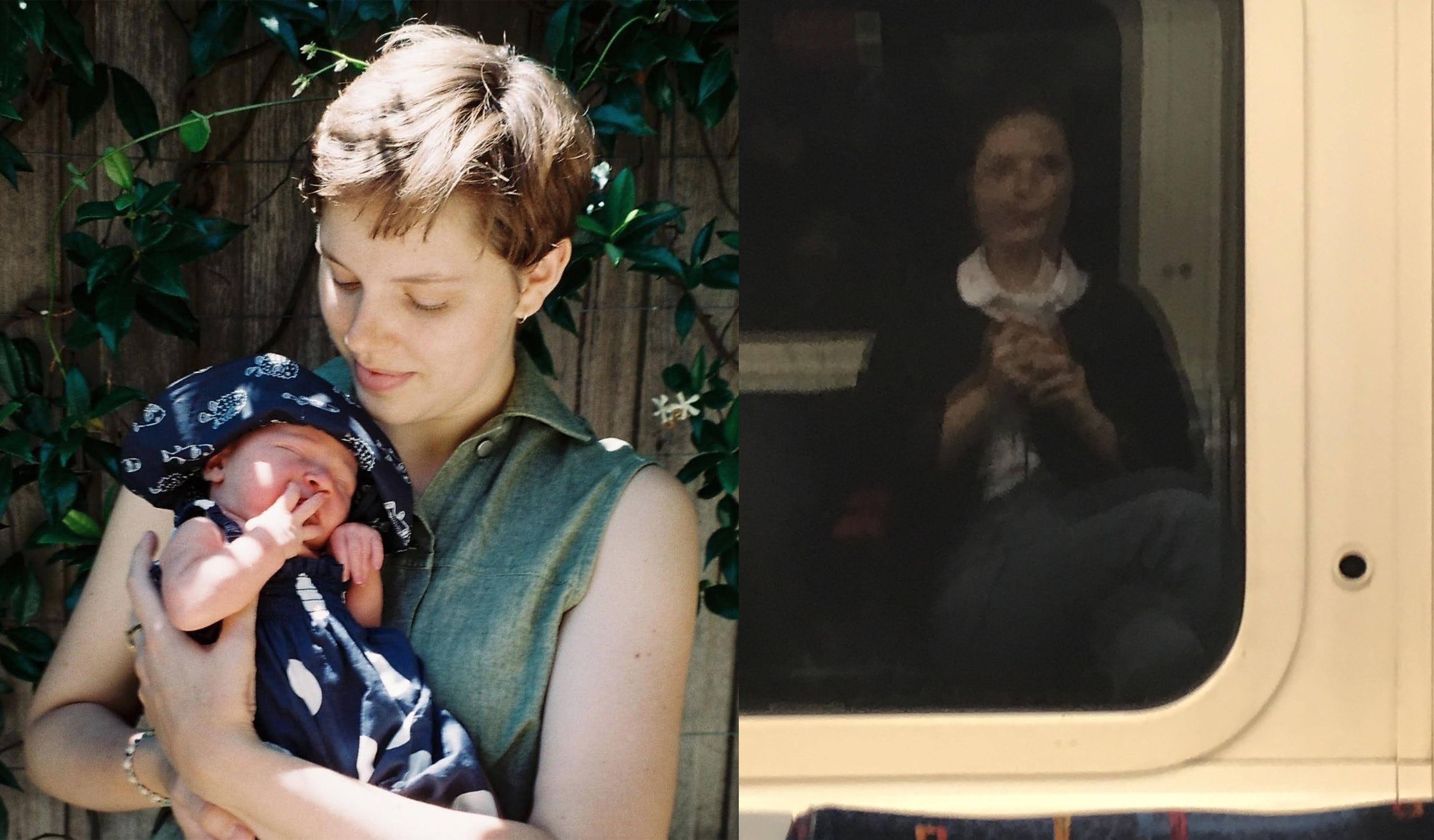 Guest, Riggs is the collaborative duo of Stephanie Guest and Kate Riggs.  Stephanie Guest studied literature at University of Melbourne and University of Sydney, and has recently commenced a degree in architecture. Kate Riggs studied architecture at RMIT and is working for Urban Design London. Together they won The Lifted Brow and RMIT's non/fictionLab Prize for Experimental Non-fiction. You can read their piece 'An Architecture of Early Motherhood (and Independence)' in issue thirty-five of The Lifted Brow.
Together they're leading a series of four events that will raise nappy-changing to new cultural heights. The first, MMeets—A stage for new parenthood: HOUSE, on Monday 16 October, is a public performance that celebrates the banalities, and inverts the private spectacle, of parenthood. There are three more of these events with their own themes brought to us by Guest, Riggs across our program. We had a chat Stephanie and Kate.
---
MPavilion: Guest, Riggs is a unique collaboration spanning architecture and literature. How did your collaboration come about?
Kate Riggs: We have been friends since high school, and our collaboration grew (quite unexpectedly!) from our conversations since the birth of Stephanie's baby, Mabel, in January. We are both interested in the potential of cross-disciplinary exchange, and we see literature and architecture as parallel cultural languages, corresponding modes of translation and observation.
Stephanie Guest: Kate was visiting from London when Mabel was a couple of months old and we tried to go out for coffee, as normal. The challenges of being out in the city with a baby hit us: there was nowhere appropriate to change Mabel's nappy; I felt self-conscious about her constant, fussy, breast-feeding and intermittent crying; I couldn't soothe her to sleep in the bright cafe. I had just begun an architecture degree when I became pregnant last year but had studied literature before that. Kate's much more advanced understanding of architecture and my interest in how language and space can convey and change moods became media for understanding each other's current realities.
MPavilion: Your piece 'An architecture of early motherhood (and independence)' won this 2017's Lifted Brow and non/fiction Lab Prize for Experimental Non-fiction, judged by Eileen Myles, Wayne Koestenbaum, Fiona Wright, Leslie Jamison and Claudia La Rocco. What inspired you to write it?
Kate: A coffee catch-up in the city with Mabel sparked a conversation about the architectural implications of parenthood. We started talking about our divergent experiences as a parent and non-parent, how having a baby shifts your perception of the city but is rarely considered or discussed using architectural and spatial terminology. I'm based in London at the moment, so writing became an obvious way to correspond, an act of necessity really. 'An Architecture of Early Motherhood (and Independence)' is a selection of some of our correspondence.
Stephanie: The experimental aspect of the piece was that I had very little quiet time to write. We agreed that I would write when Mabel slept during the day—some days that would be for a good long stretch, other days just for a few minutes here and there. I wrote by hand, and when Mabel woke I would take a photo of what I'd written and text it to Kate, who would then respond. This limitation is central to the piece.
MPavilion: What do you mean when you refer to the 'banality' of early parenthood?
Stephanie: Becoming a parent is momentous and yet the day-to-day and night-long tasks associated with keeping a small human alive—feeding, cleaning, nappy-changing, worrying about sleep—are incredibly banal. It can be isolating, too: these activities are not accommodated for very well in our cities and so parents often feel more comfortable staying at home. Outside of parents' groups, there isn't much discussion about how these banalities affect one's sense of self or cultural life. We want to start such a conversation in a wider cultural context.
MPavilion: Your monthly event series MMeets—A stage for new parenthood will see MPavilion transformed into a baby-friendly space through a series of interventions. What can you tell us about your plans for the pavilion?
Kate: The event series will unfold according to mid-twentieth century British architects Alison and Peter Smithson's Association of Scale: House-Street-District-City. Each event will consider the parenting experience at one of these scales, and have its own specific series of spatial interventions. Throughout the series we will raise baby amenity to cultural heights: baby change mats (donated by BabyRest) will dominate the amphitheatre space.
Our first event, HOUSE, will see MPavilion domesticated by an abundance of soft furnishings, 'borrowed' from our 'family' of institutions (thanks to the State Library of Victoria, Arts Centre Melbourne and Victorian College of the Arts). Clashing cushions, rugs and bean bags will inhabit Rem Koolhaas's and David Gianotten's refined architectural space—we will relinquish aesthetic control for comfort and economy (a common trade-off for new parents). Our ethos for HOUSE is 'more is more!' We will invite the audience—parents, non-parents, babies—to participate in the space, to feel comfortable moving things around and making the space their own.
Our HOUSE speakers will also be adding their own personal touches to the space: Jessica Friedmann will contribute a piece of her own weaving, and Studio Neon will install an oversized mobile of domestic baby objects.
Find out more about the 'A stage for new parenthood' event series here.