Sibling Architecture
Sibling Architecture is a design office—led by Amelia Borg, Nicholas Braun, Jane Caught, Qianyi Lim and Timothy Moore—that produces new and unexpected spatial outcomes, whether this be a building, urban strategy, event or art installation.
Sibling's research-based approach, which includes a passion to explore social needs and desires, strengthens each project with fresh ideas and forms. Its expanded design-research practice has seen Sibling exhibit at the National Gallery of Victoria, Istanbul Design Biennial, Gyeonggi MoMA, Seoul National University, and provide foresight and strategic design for leading commercial and cultural institutions and organisations.
Sibling also plays an active role in the architecture, design and arts sector, including curating, speaking, and moderating events around contemporary urban issues.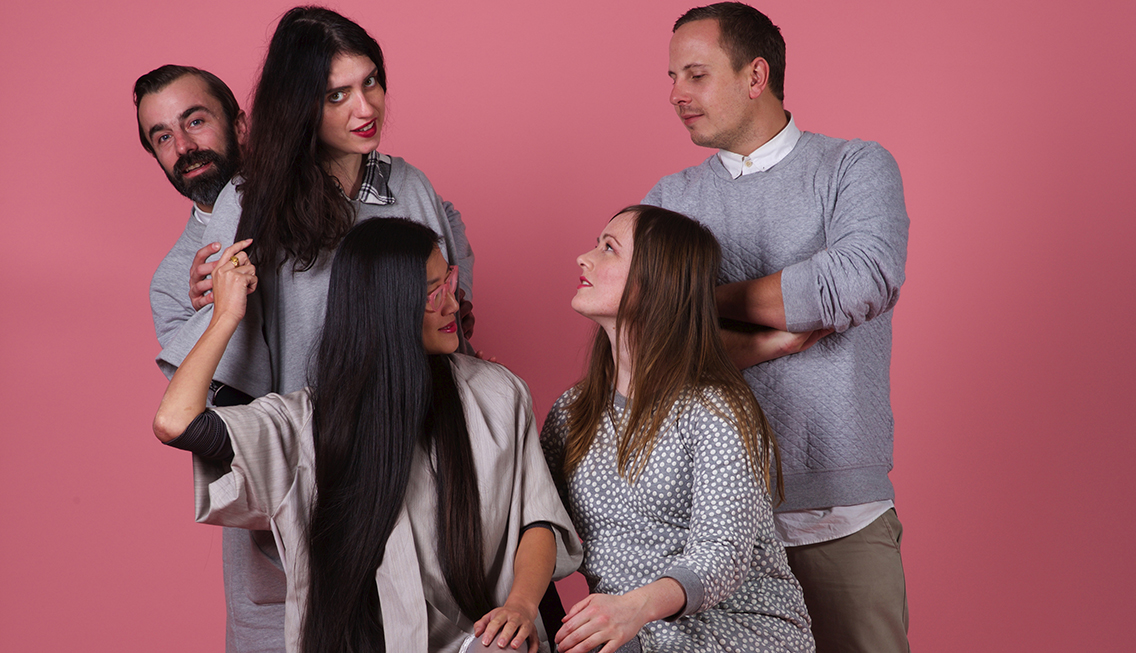 Photo by Tin&Ed