Celebrate Melbourne Music Week at MPavilion!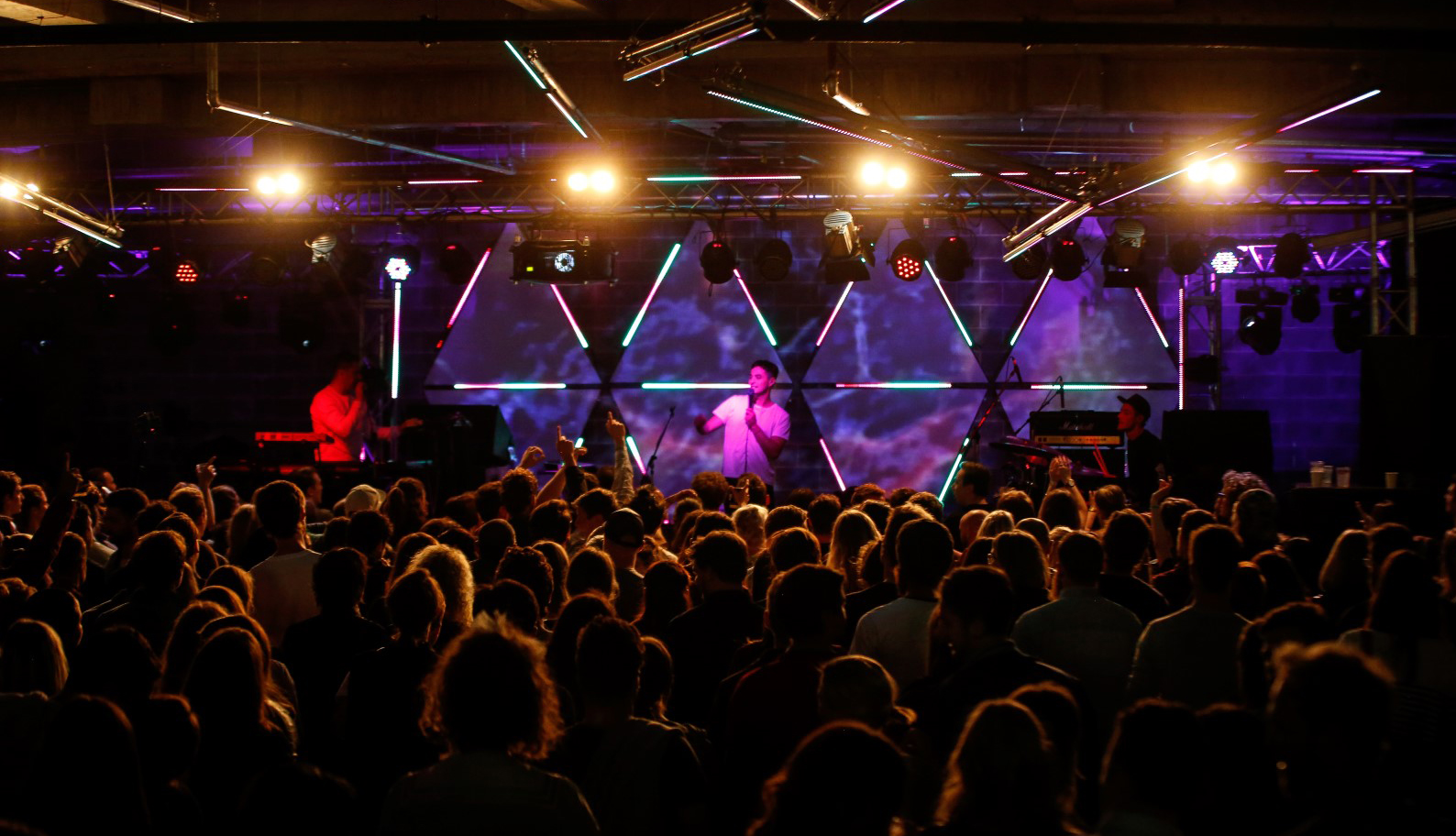 Photo by Lucas Dawson
We like to think we celebrate Melbourne's thriving music scene every day of the year, but Melbourne Music Week (MWW) gives us a reason to celebrate even more.
Over nine days, between 17 and 25 November, MMW teams up with a range of independent promoters, venues, labels and businesses to bring to our city a dynamic program illuminating the connections between music, people and places. Here at MPavilion, we're proud as punch to be a part of it—here's how you can celebrate with us during MMW this year:
MMusic/MTalks—Bakehouse Studios presents 'Why Punk?' 1977–1981: A spoken memoir
Saturday 18 November, 2–5pm
Forty years ago, a revolution seized a handful of sleazy little pubs in the back alleys and red-light districts of Melbourne's inner suburbs. The musical legacy and the cultural impact of this movement lives on today. During MMW, our friends at Bakehouse Studios present WHY PUNK? at MPavilion—a spoken memoir about the time punk exploded. This afternoon will feature first-hand stories from artists, musicians, provocateurs, disrupters and punters who were there at the beginning of it all. Speakers announced so far include Denise Hilton (Primitive Calculators), Tim McKew and Debbie Dinosaur, with dozens more to be revealed in the weeks to come. Follow the WHY PUNK? Facebook event for updates as they happen.
MMusic—The Hackkets with Eva Popov
Sunday 19 November, 2–3pm
Proudly hailing from Melbourne's west, The Hackkets are a band formed by members with and without perceived disabilities. The band first came together more than twenty years ago as part of Footscray Community Arts Centre's ArtLife program. Joining us in the gardens for this special performance, the band will play originals and new tracks from their upcoming EP, Speechless. Also in tow will be special guest collaborator Eva Popov, who performs both under her name and under the moniker Hello Satellites. As a songwriting facilitator in a number of inclusive spaces, Eva is passionate about making music and songwriting accessible to everyone.
MMusic—Melbourne Drone Orchestra
Saturday 25 November, 7–9pm
On the closing night of MMW, Melbourne's loudest collective returns in a unique collaboration with Songlines—and one of the world's earliest instruments. Modern experimentation comes full circle and meets ancient tradition, with the Melbourne Drone Orchestra's ensemble of guitars blending drones with the inimitable sound of the yidaki (didgeridoo). Taking place as the setting sun turns day into night, this performance promises to immerse you in a corona of sound ablaze with frequencies, and where feedback, overtones and distortion combine for a unique sensory and cross-cultural experience.
Find out more about the MPavilion 2017 program here.