Q & A with Soft Baroque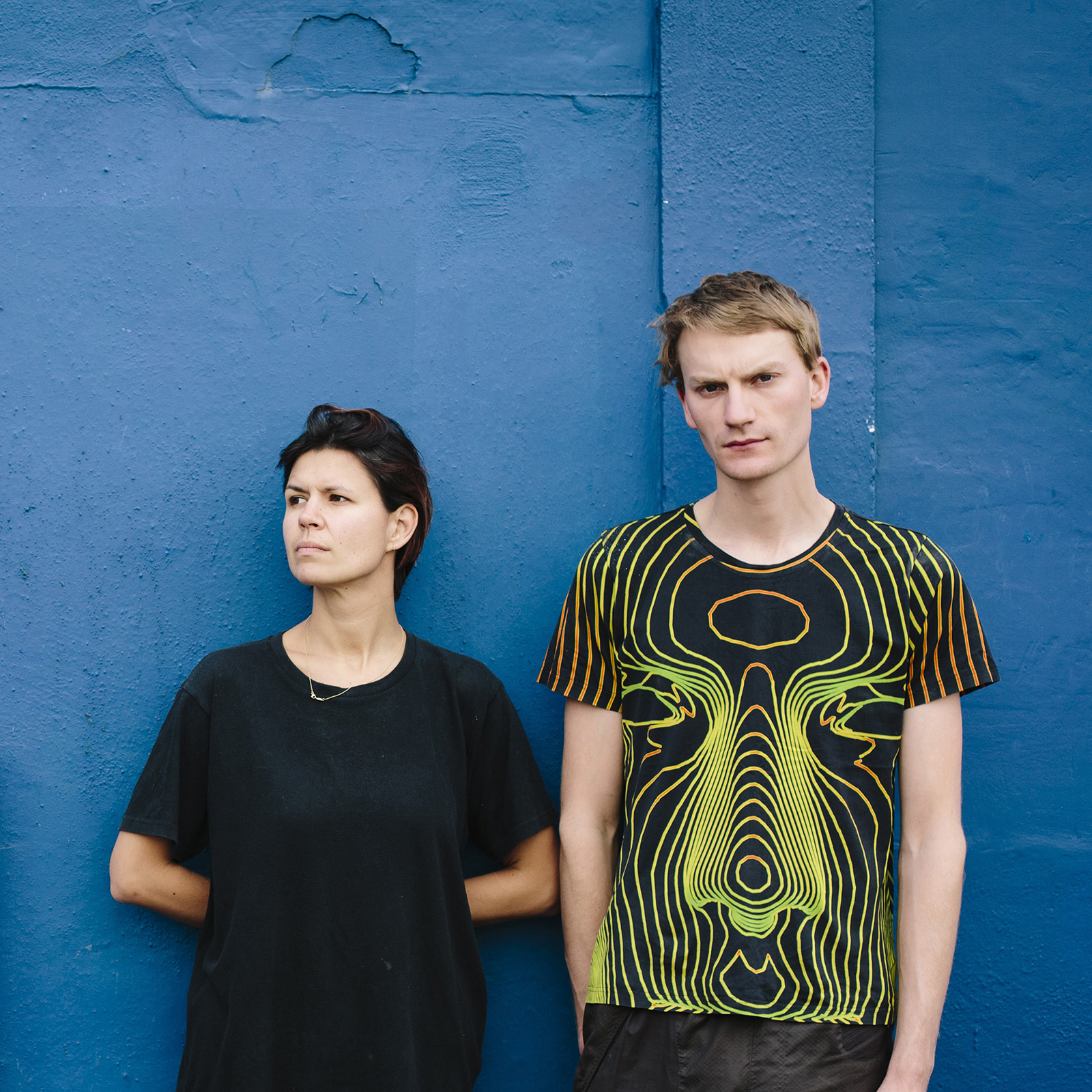 Saša Štucin and Nicholas Gardner of Soft Baroque. Photo by Kat Green.
London-based practice Soft Baroque—a.k.a. Royal College of Art graduates Nicholas Gardner and Saša Štucin—bring their tentacular manipulations of interior design, furniture design and visual art to MPavilion in January with Foamy Feeling, an installation created specifically for Rem Koolhaas and David Gianotten / OMA's amphitheatre-inspired MPavilion 2017.
We caught up with Saša and Nicholas to hear the story behind Soft Baroque's multi-pronged practice, and find out what they have in store for MPavilion in the coming weeks.
---
MPavilion: With such a varied output, Soft Baroque is at no risk of being pigeonholed—your work exists somewhere between object design and art, blurring boundaries between the conceptual and the pragmatic. How would you describe the focus of your practice in your own words?
Nicholas: We like the idea of operating within a commercial environment but at the same time questioning modern taste and consumer values. Sometimes this can be as subtle as an unlikely material combination or process, or using an aesthetic topology that betrays function. For example, we just produced a series of colour-changing LED vases made with black nickel-plated brass tube, combining a highly polished mash-up of 'masculine' and 'feminine' decorative stereotypes and a cinematic LED display. We are also interested in the interactions between craft and digital culture, and make objects that explore the contradictions and affinities that are arising lately.
What is the common thread you look for in each project you take on?
Nicholas: Part of it is the people involved having a mutual understanding of ideas. Self-directed projects often start with an unusual process and material, or with an idea for which we design and resolve a physical object.
Saša: When we think of new objects, we don't think about one absolute artefact, but instead about how one thought process could be applied to multiple forms. We think about systems and imagine environments that are wild, drastic, theatrical, fantastic.
Between January 15–21 you're presenting Foamy Feeling, a site-specific installation of 'foamy' entities inside Rem Koolhaas and David Gianotten of OMA's MPavilion 2017. What can visitors expect to find, and how important is the sense of touch—of 'feeling'—to both this work, and your practice more broadly?
Nicholas: We started this project thinking about ways we could use the space as a mould for the furniture. We are filling amorphous silver bags (to match the satin aluminium canopy) with soft expanding foam that is then draped over the amphitheatre, expanding and taking their form. Visitors will be able to play and recline on these soft metallic shapes.
Saša: Our work explores the sensory reception of objects, and touch and softness are part of this. We made a project called Surface Service that combined scans of material textures digitally printed onto textiles and the authentic material. You really had to rely on touch to decipher the objects.
The January program at MPavilion is all about celebrating the notion of 'play', for both the young and the young-at-heart. How central is the concept of play—and a sense of humour—to your practice?
Nicholas: We are aware that our objects possess subtle ironies and in-jokes, and we enjoy this way of responding to the world, and also think this can be a mechanism we use to question our design values. That being said, we also like objects and ideas that also work on a really basic or primal level, physically or visually stimulating and dynamically interactive.
What's next on the horizon for Soft Baroque?
Saša: We would like to turn our focus to bigger projects, where we can think of total environments, instead of producing a lot of singular objects.
Find Soft Baroque's Foamy Feeling sprawled across MPavilion's amphitheatre seating between Monday 15 January and Sunday 21 January. Come and experience it for yourself anytime during our regular opening hours.