MProjects Sam Lo, 'Progress: The Game of Leaders'
Wed 4 Oct – Sun 15 Oct 2017, 9.00am–4.00pm
Free!
2017-10-04 09:00:00
2017-10-15 16:00:00
Australia/Melbourne
Sam Lo, 'Progress: The Game of Leaders'
MPavilion
MPAVILION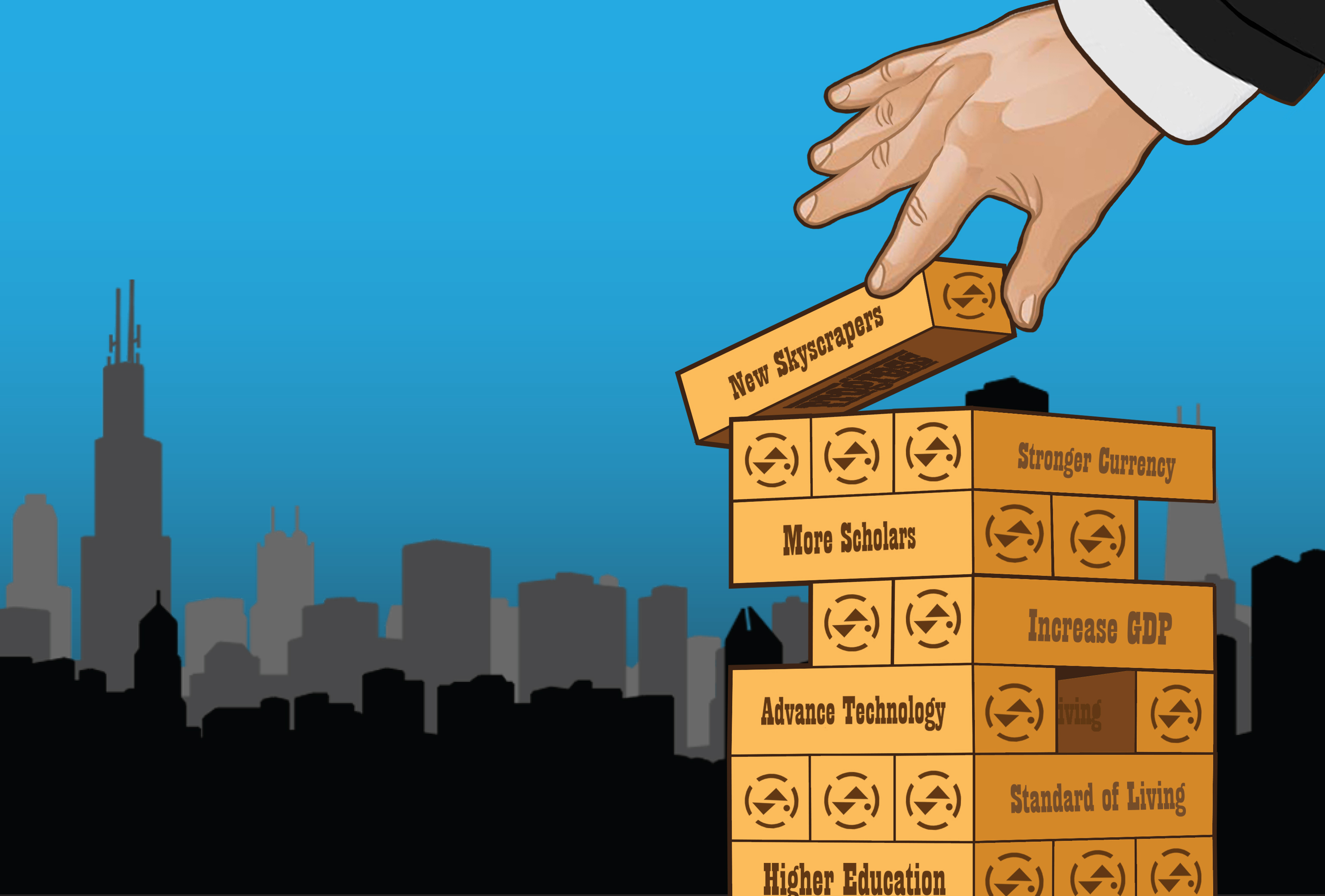 Image by Sam Lo.
Like a giant round of Jenga with Western civilisation at stake, Progress: The Game of Leaders—the first MProjects for MPavilion 2017/18—invites you to team up with Singaporean artist Sam Lo and take on the role of building a country. What blocks will you favour: economic progress or military spending? Higher standards of living or increasing globalisation? As players jockey for top position in the imaginary nation's guidance, the structure grows more precarious and its foundations grow ever more compromised. The game can only end one way.
Progress: The Game of Leaders is a playful and interactive allegory that explores what's put in peril by the unfettered progress of the first world. Come to MPavilion for the most thought-provoking and high-stakes game of Jenga you'll ever play.