MMusic Philip Brophy's 'Stadium' launch event
Fri 6 Oct 2017, 6.00pm–8.45pm
Free!
2017-10-06 18:00:00
2017-10-06 20:45:00
Australia/Melbourne
Philip Brophy's 'Stadium' launch event
MPavilion
MPAVILION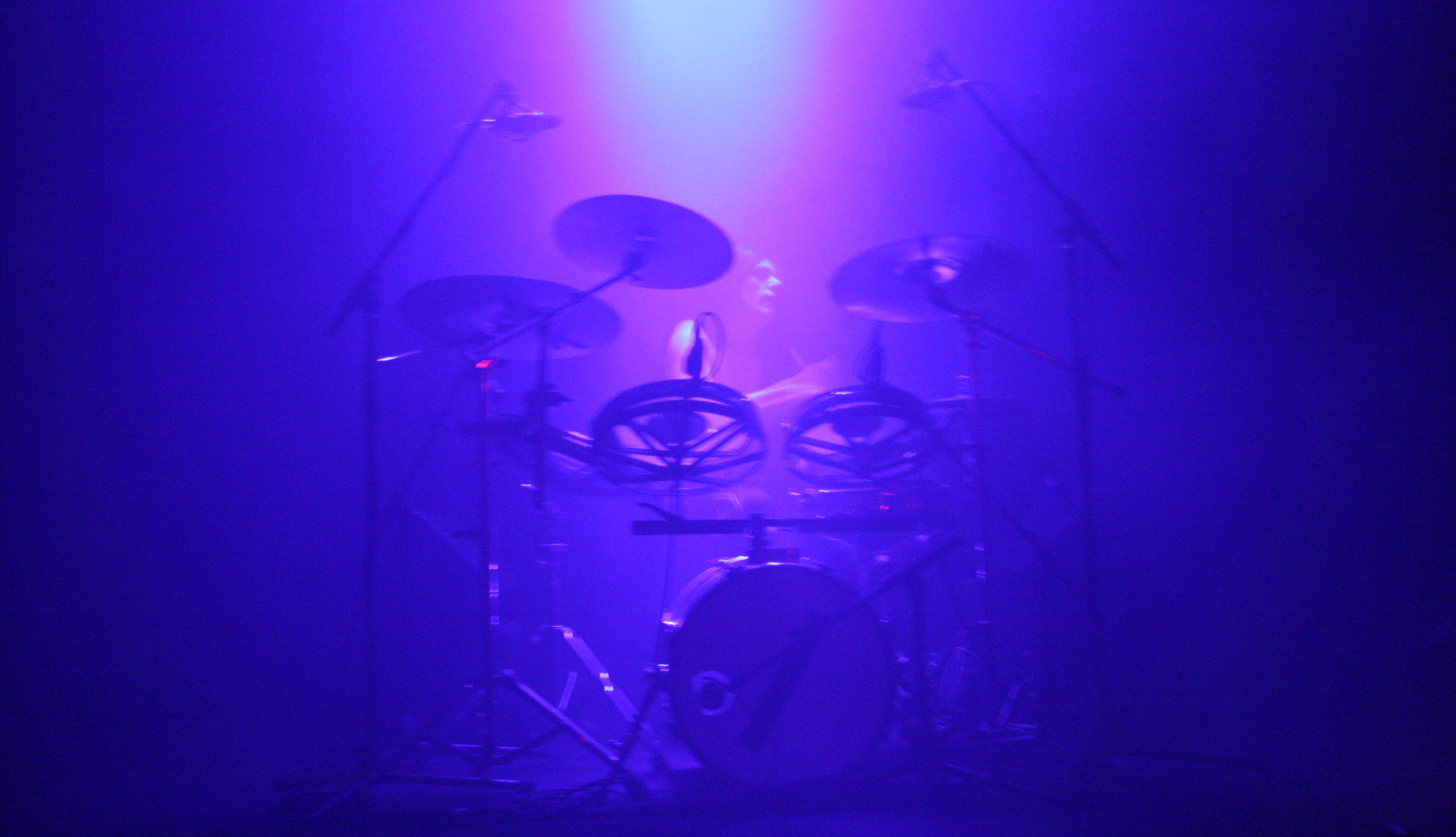 Photo by Lara Travis
To launch this season's twilight ritual, created by Philip Brophy in collaboration with lighting designers bluebottle—pop by to experience the Neo-Tokyo Terrasound Cosmophony each-and-every night—we are excited to bring to you Philip Brophy's Stadium at MPavilion for one night only.
Stadium is a live music performance of solo drums and showgirl dancers. The concept of the piece is to present a quasi-orgiastic celebration of rhythm staged theatrically within the mock pyrotechnica of 'the rock gig'. An almost cartoon-like staging unfolds, with Philip bare-chested and adorned with long flowing black metal-dude hair, flailing away at the drums, flanked by two exuberant explosive dancers. No words. No guitars. No other visible instruments. Just a set of skins sandwiched by skin.
6–8pm: Refreshments and a special soundtrack curated by Philip Brophy
8–8.45pm: Philip Brophy live performance