MMusic Iceclaw live at MPavilion
Fri 10 Nov 2017, 9.00pm–10.00pm
Free!
2017-11-10 21:00:00
2017-11-10 22:00:00
Australia/Melbourne
Iceclaw live at MPavilion
MPavilion
MPAVILION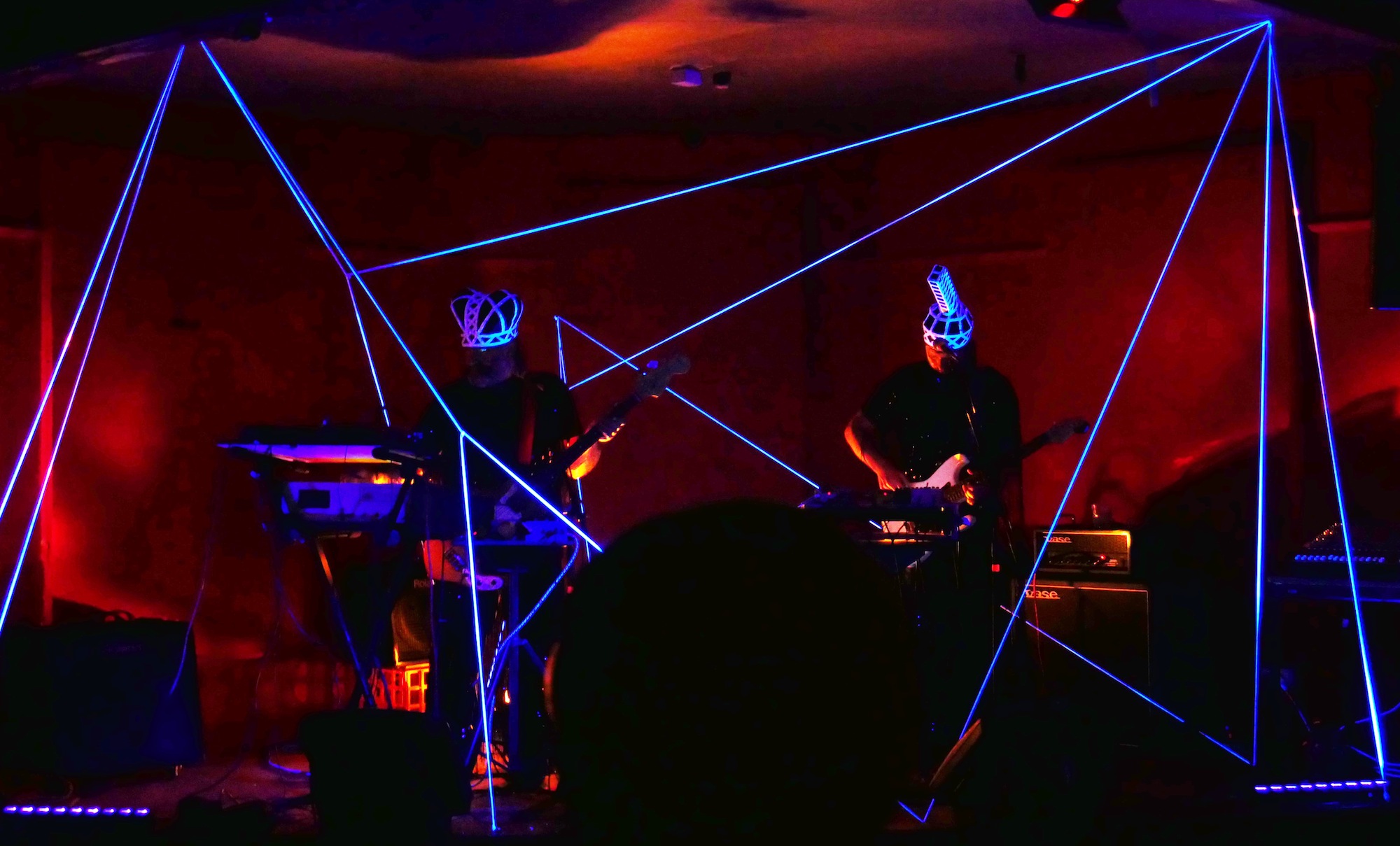 Photo by Claudia Mulder
Come along to MPavilion and take a psychedelic journey into the unconscious soundscapes of new worlds, ancient structures and barrier loss composed by experimental music duo Iceclaw.
Join Nick Lane and John Koutsogiannis as they manipulate guitars, electronics and vocals into sensory states of confusion and transcendence, generating dark and mesmerising waves of sound.
This performance will start at 9pm to ensure full darkness for a site-specific audiovisual feast under the flashing lights of MPavilion 2017, designed by Rem Koolhaas and David Gianotten of OMA. Come down ahead of the show for MTalks—Friday night debates with EmAGN (6–7pm), MMusic—i-D DJs (7–9pm) and a drink or two.

Artist riders at MPavilion are generously supported by the lovely crew at Sample Brew.