Relocation complete: MPavilion 2016 opens at Melbourne Zoo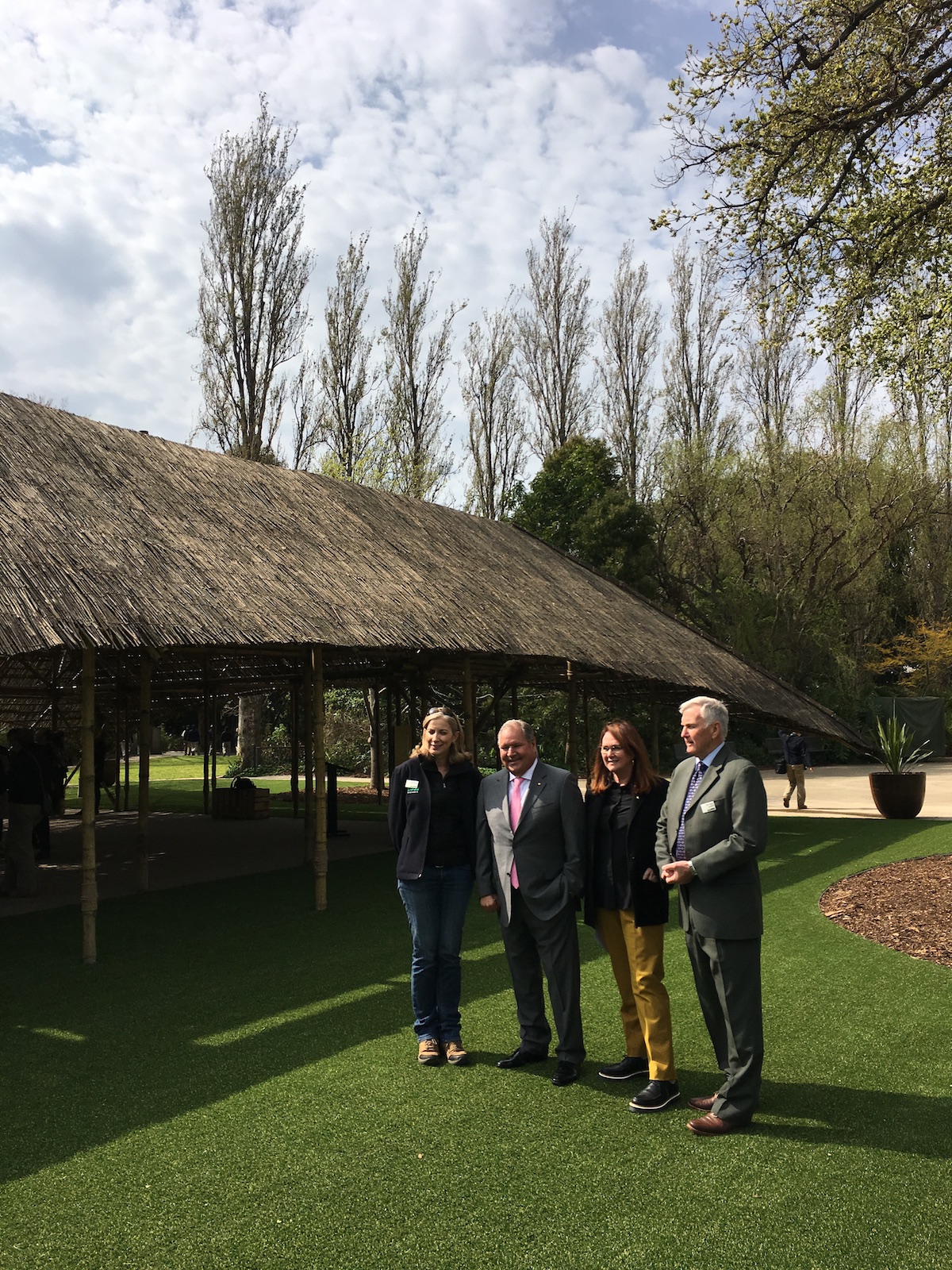 Photo of Dr Jenny Gray, CEO, Zoos Victoria; Lord Mayor Robert Doyle AC; Naomi Milgrom AO, founder, Naomi Milgrom Foundation; and Kevin Tanner, director, Melbourne Zoo.
Each MPavilion is gifted to City of Melbourne and relocated to a new, permanent home somewhere in the city for the public to continue to enjoy. You'll find Sean Godsell's MPavilion 2014 at the Hellenic Museum, AL_A's MPavilion 2015 in Docklands Park, and now, as of this week, Bijoy Jain's MPavilion 2016 is now open to the public at Melbourne Zoo. You'll find it in the heritage zone at the Zoo, located between the historic Main Drive and award-winning Japanese Garden, and next to the heritage-listed 1880s carousel.
Bijoy Jain, speaking about the relocation, said: "The MPavilion was conceived as a space with the idea of man in nature and nature in man. It makes me  happy to see the MPavilion in the setting of the zoo, as it has found its most ideal home. It is a space that will be occupied and enjoyed by many generations.  I would like to thank the Naomi Milgrom Foundation for their generosity in sharing this space with the people of Melbourne."
Philanthropist Naomi Milgrom AO, founder of the Naomi Milgrom Foundation, speaking at the launch commented: "The beauty of the MPavilion project is that it has both a temporary and permanent life—it continues to create new, engaging and meaningful experiences. Bijoy Jain's MPavilion will join a growing family of architectural masterpieces to be enjoyed by the people of Melbourne for years to come."
Head along to Melbourne Zoo's website for opening hours.