Q & A with Lucinda Hartley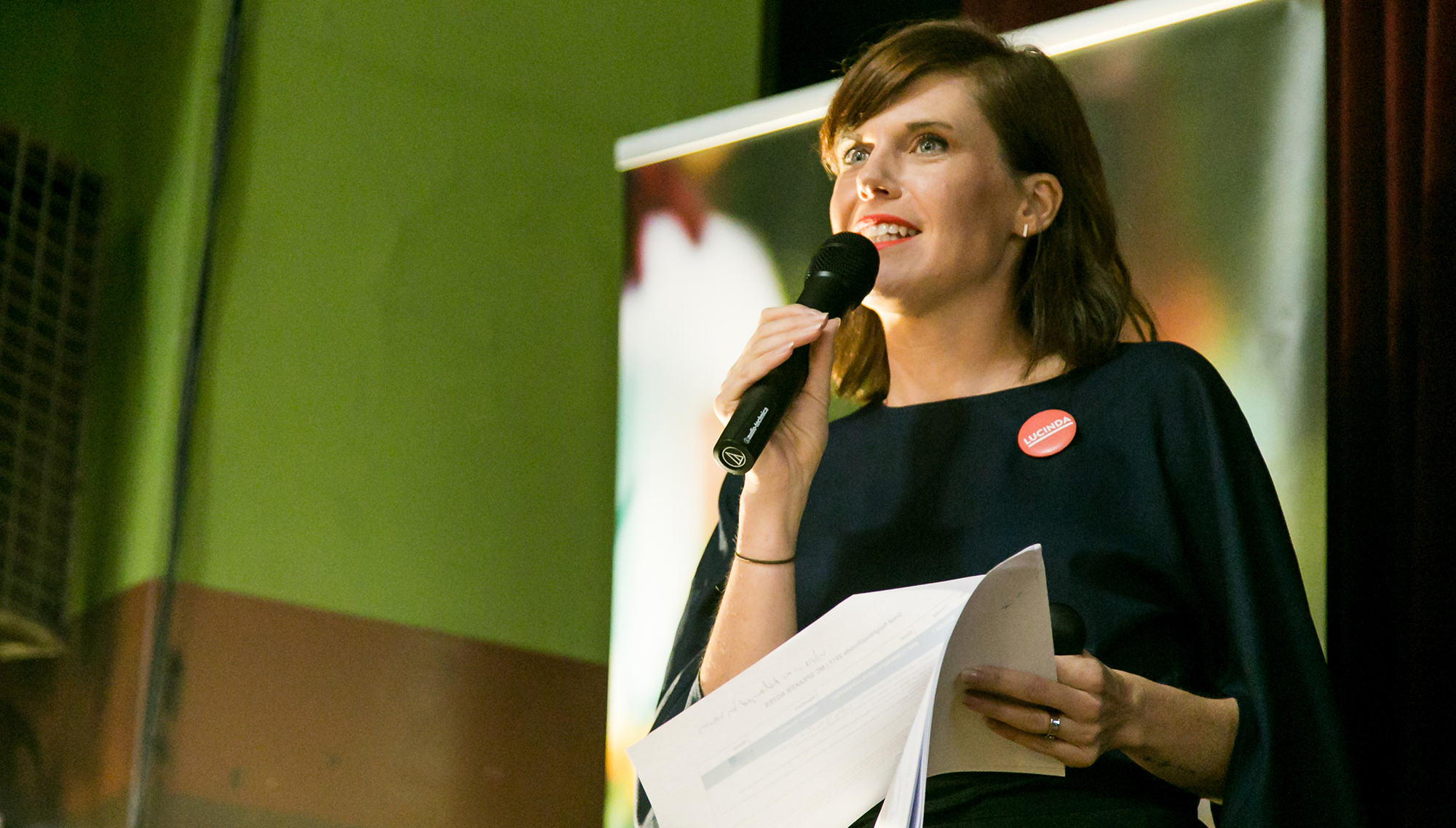 Lucinda Hartley is an urban designer and social entrepreneur who's spent the past decade pioneering new approaches to urban revitalisation. Named by the Age as one of Melbourne's 'Top 100' most influential people, Lucinda is the co-founder of CoDesign Studio, a social impact design consultancy that uses creative placemaking to improve social connection in local neighbourhoods. Lucinda is also an honorary senior fellow at the University of Melbourne, a member of the Ministerial Advisory Council for Fisherman's Bend, and an advisor to UN-Habitat.
In November and December, we're thrilled to be hosting a two-part workshop series led by Lucinda and CoDesign Studio at MPavilion. 'People & Place: A DIY neighbourhood social experiment with CoDesign Studio' is a collaborative 'Placemaking 101' workshop for the design-curious, bringing together strangers with no previous design experience to put the principles of placemaking into practice. The CoDesign team will mentor participants along their journey as they apply what they've learned in real-world situations, then three weeks later will reconvene at MPavilion to share their experiences and swap insights. We caught up with Lucinda ahead of the event.
---
MPavilion: In your own words, what is the meaning of 'placemaking'?
Lucinda Hartley: If you think about your favourite place—perhaps the neighbourhood where you grew up, your favourite cafe, your local main street, there will be particular characteristics about that place that make it memorable. It has a personality. Placemaking is a process that helps transform underutilised or underperforming spaces, into places people love and feel connected to—places that are more like your favourite place, and less like a dull street or vacant block. It's also a highly collaborative process that helps connect communities and build social value.
What makes a great 'place' according to CoDesign Studio?
At CoDesign, great places are spaces that encourage people from a wide range of backgrounds to mix together, where everyone feels welcome, that promote social connection and inclusion, where all ages are welcome. To support this level of social interaction there are usually a wide range of things to do and see and feel and touch and experience. Shaping places like this requires more than design alone, it requires a lot of participation from the community and positive, supportive policies. We call this the people-process-place framework—you need all three to make places work.
What are some of the biggest challenges you find yourself coming up against in your work?
We sometimes assume that 'the community' is one thing, with one opinion. That's rarely the case: communities are very diverse, and people often disagree. It can be hard to manage change in situations of conflict or when there are very divergent views. We use placemaking and particularly short-term experiments—like events, prototypes and pop-up spaces—to help navigate this kind of conflict and come to a solution.
The other challenge can be trying to convince clients and policymakers that the social aspects of a space are as important as the physical. It's easier to design physical spaces than it is participatory processes, so people want to invest in that. Design is important, but if the process isn't collaborative the place might not work. A lot of our work is fixing places—often new places—that people just don't use. These situations could be avoided through better participation from the community.
What are some of your favourite projects you've worked on?
My favourite project is The Neighbourhood Project. It's more of a leadership training program than it is a project. We get the opportunity to work with local government and community leaders across Melbourne and work with them on great local projects they're doing to improve their neighbourhoods. The projects are everything from community gardens to local traders delivering arts projects to improve visitation to their main street. I'm inspired by the passion and energy everyone brings to making their neighbourhood better.
In November and December at MPavilion you're running a two-part workshop series, 'People & Place: A DIY neighbourhood social experiment'. What can you tell us about the experiment, and what can participants expect to learn in the workshops?
If you've ever had an idea for improving your neighbourhoods—closing your street and running a street party, hosting a play street even in your area, turning a vacant space into a green space, planting your nature strip with vegetables, painting that mural, creating a meeting place or just getting to know your neighbours—this practical workshop will help you know where to start. In just 90 minutes we'll work through our top tips, gleaned from working in 100 neighbourhoods, then we'll provide some simple design ideas and ways to get to know your neighbours. We're then going to put the challenge out to participants: deliver a small project over the next month, and then come back and let's hear about what happened.

Part One of 'People & Place: A DIY neighbourhood social experiment with CoDesign Studio' takes place at MPavilion on Saturday 25 November, 11am–12.30pm. It's free, and drop-ins are welcome, but registration is encouraged—sign up here.