MTalks Visit the MPavilion library online
Thu 28 Jul – Sun 4 Feb 2018
Free!
2016-07-28 00:00
2018-02-04 00:00
Australia/Melbourne
Visit the MPavilion library online
Online at library.mpavilion.org
MPAVILION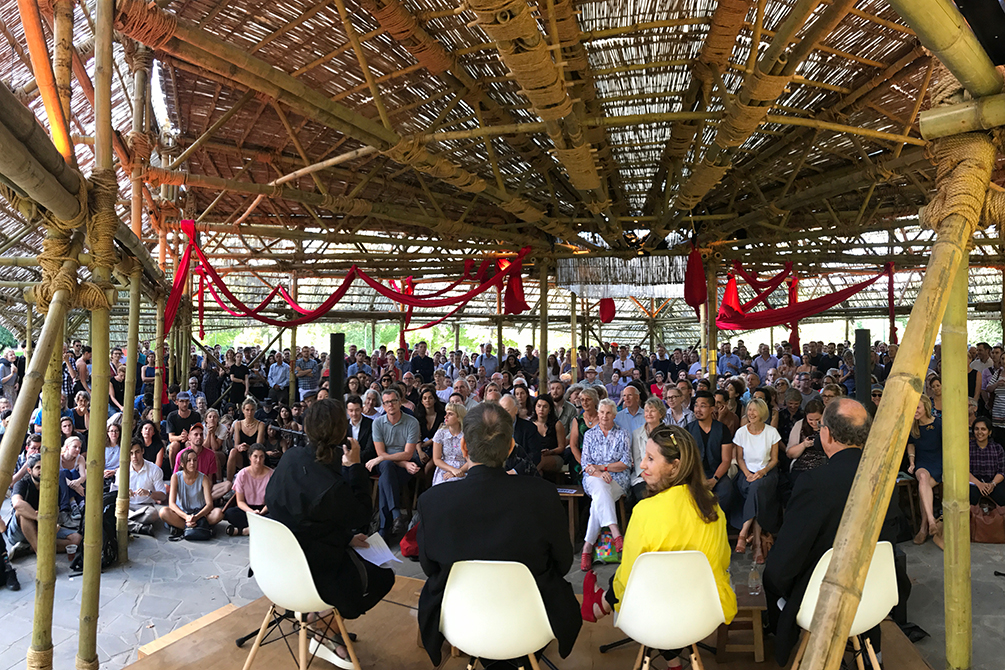 MTalks—A tale of three cities: Jan Gehl in conversation with Rob Adams and Monica Barone
On our library you will find a regularly updated archive of recordings from talks and readings from the first MPavilion season in 2014 to the present day, accessible anywhere in the world. It's a place brimful of recordings so that you can visit—or revisit—a selection of our cultural events from over the years and listen in-season to the latest from MPavilion 2017/18. It's the best way to catch up on MPavilion happenings… whether two weeks or two years ago.
Listen online at library.mpavilion.org or as a podcast via iTunes by clicking here.