MMusic Victorian Guitar Orchestra & Melbourne Guitar Quartet: Resonance
Sun 10 Dec 2017, 4.00pm–5.00pm
Free!
2017-12-10 16:00:00
2017-12-10 17:00:00
Australia/Melbourne
Victorian Guitar Orchestra & Melbourne Guitar Quartet: Resonance
MPavilion
MPAVILION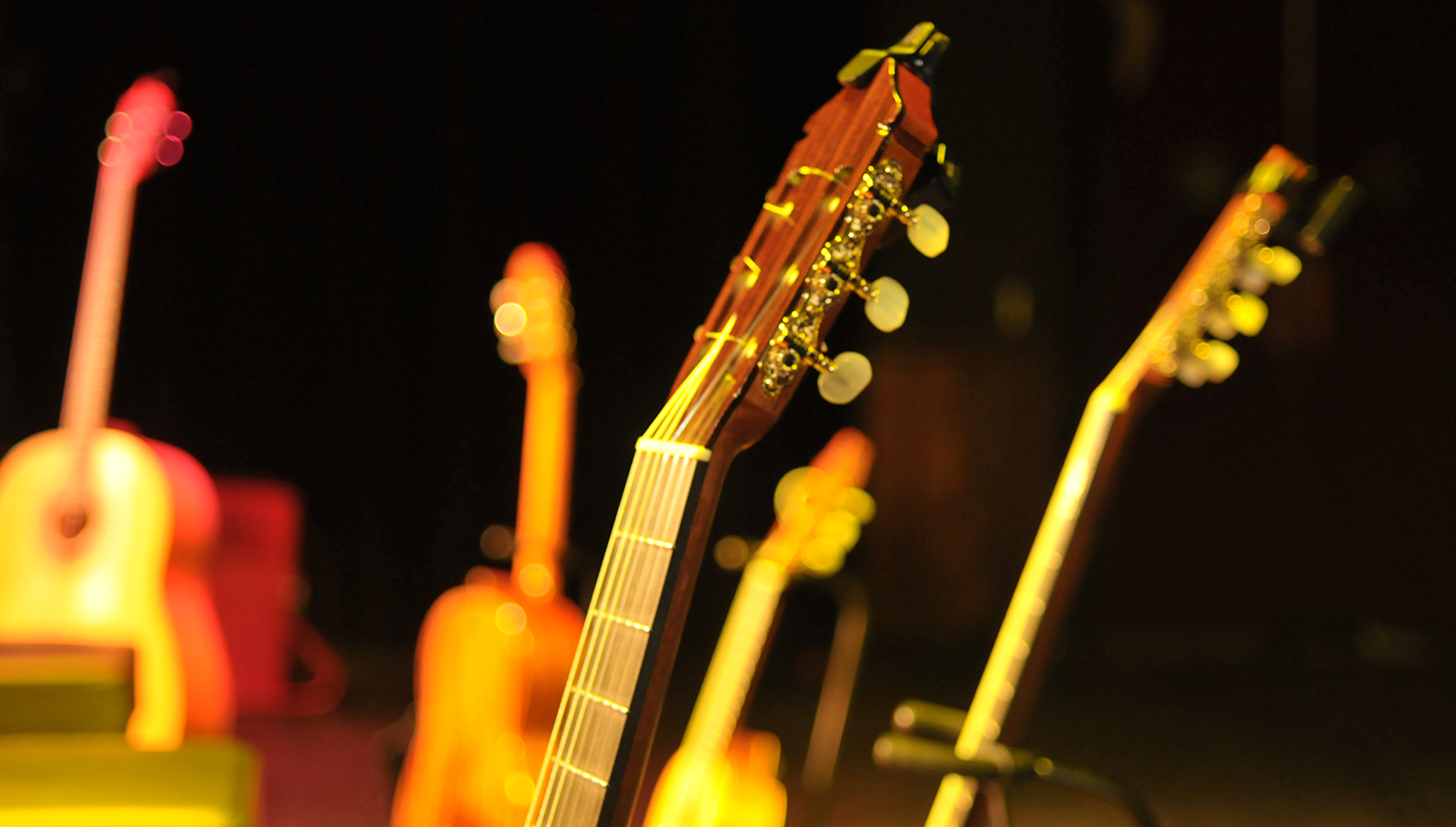 Photo courtesy of Kommune, MGQ
Immerse yourself in a wash of interweaving sonic textures, pulsating rhythms and sonorous harmonies with Resonance, a musical exploration by the Victorian Guitar Orchestra.
Joined on stage by the Melbourne Guitar Quartet, one of Melbourne's leading chamber ensembles, the Victorian Guitar Orchestra performs Resonance—an event for everyone from guitar enthusiasts to seasoned concert aficionados and concert first-timers.
This 'guitars en masse' spectacular celebrates a collection of modern-Australian and world-music inspired compositions, as well as echoing classic sounds through reinventions of works by Monteverdi and Vivaldi. Come to MPavilion for a string orchestra like no other.