MTalks Morning Stories live: N'arweet Carolyn Briggs in conversation
Sun 8 Oct 2017, 3.00pm–4.00pm
Free!
2017-10-08 15:00:00
2017-10-08 16:00:00
Australia/Melbourne
Morning Stories live: N'arweet Carolyn Briggs in conversation
MPavilion
MPAVILION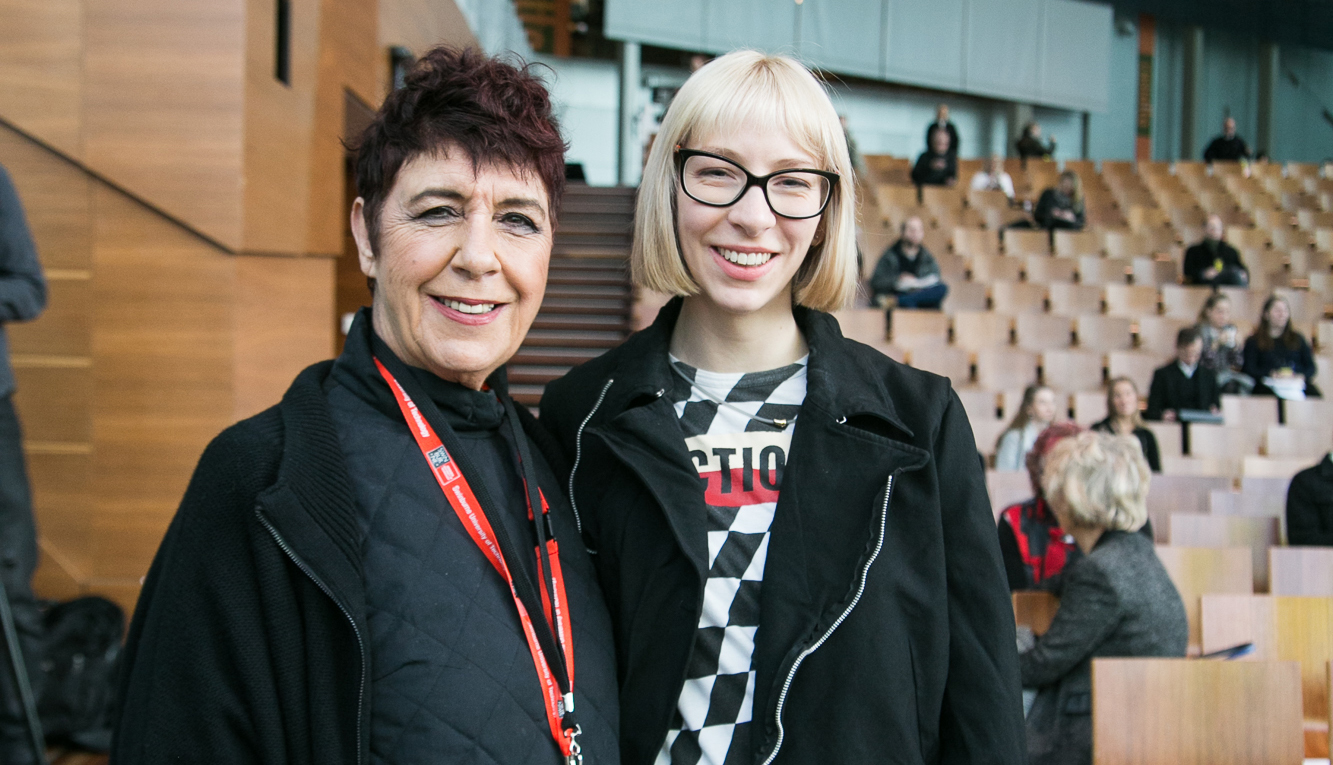 Carolyn Briggs and Jessie French at the Living Cities Forum. Photo by Bec Capp.
Join us on MPavilion's first weekend in action to meet elder N'arweet Carolyn Briggs, who this year is an integral part of our program with a rotating selection of her 'Morning Stories' broadcast over MPavilion's speakers each morning at 9am.
A descendant of the First People of Melbourne, the Yalukit Willam clan of the Boon Wurrung, Carolyn established the Boon Wurrung Foundation in 2005, and has conducted significant work in cultural research—including the restoration of the Boon Wurrung language and the promotion and maintenance of Boon Wurrung culture and heritage.
Come down to MPavilion on this Sunday afternoon to hear Carolyn Briggs in conversation with MPavilion's deputy creative director, Jessie French, and to learn stories about the Boon Wurrung people and Country on which MPavilion lies.
This event has now concluded. Head to our library to view the video or hear the audio in full.