MMeets MADA presents 'Wearing the Infrastructure City'
Sat 11 Nov 2017, 5.00pm–7.00pm
Free!
2017-11-11 17:00:00
2017-11-11 19:00:00
Australia/Melbourne
MADA presents 'Wearing the Infrastructure City'
MPavilion
MPAVILION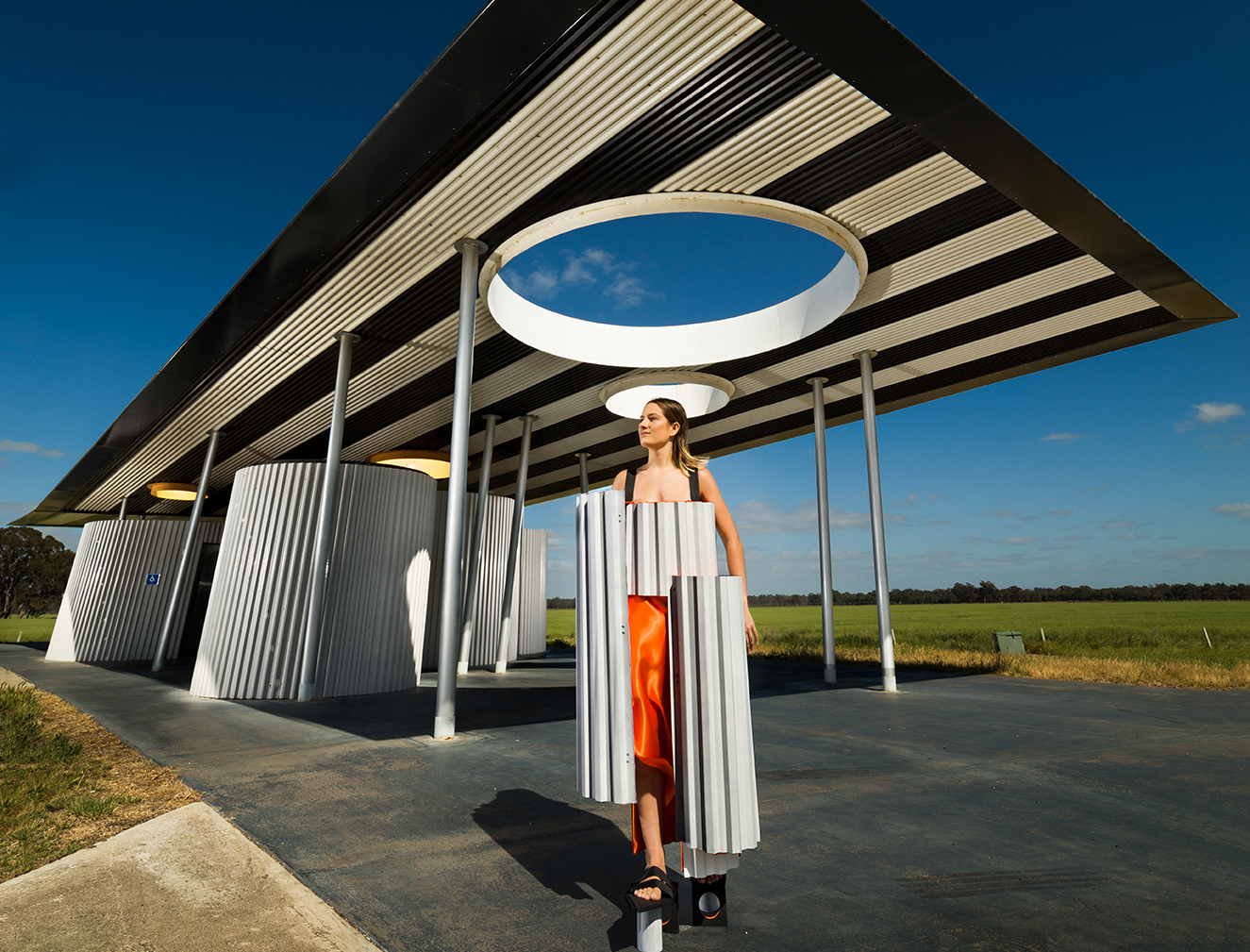 Calder Woodburn rest stop, BKK Architects, Goulburn Valley Highway, Shepparton, Victoria. Students: Kimberly Botha, Marcus Shanahan. Photo by Matthew Stanton.
It's a little-known fact that the field of architecture boasts a fabled history of dress-ups. At New York's Beaux-Arts Ball of 1931, at least two dozen architects came dressed as the buildings they designed including Ralph Walker as the Wall Street Building, William Van Alen as the Chrysler Building, and Leonard Schultze as the Waldorf-Astoria.
Fast-forward to 2017 and students from Monash University Art Design and Architecture (MADA) are collaborating with leading Melbourne architecture practices to translate iconic infrastructure into wearable art forms. Join the students for a runway-show-meets-parade at MPavilion on Saturday 11 November.