MMusic Breadwoman variations: Anna Homler & special guests
Sun 28 Jan 2018, 6.00pm–9.30pm
Free!
2018-01-28 18:00:00
2018-01-28 21:30:00
Australia/Melbourne
Breadwoman variations: Anna Homler & special guests
MPavilion
MPAVILION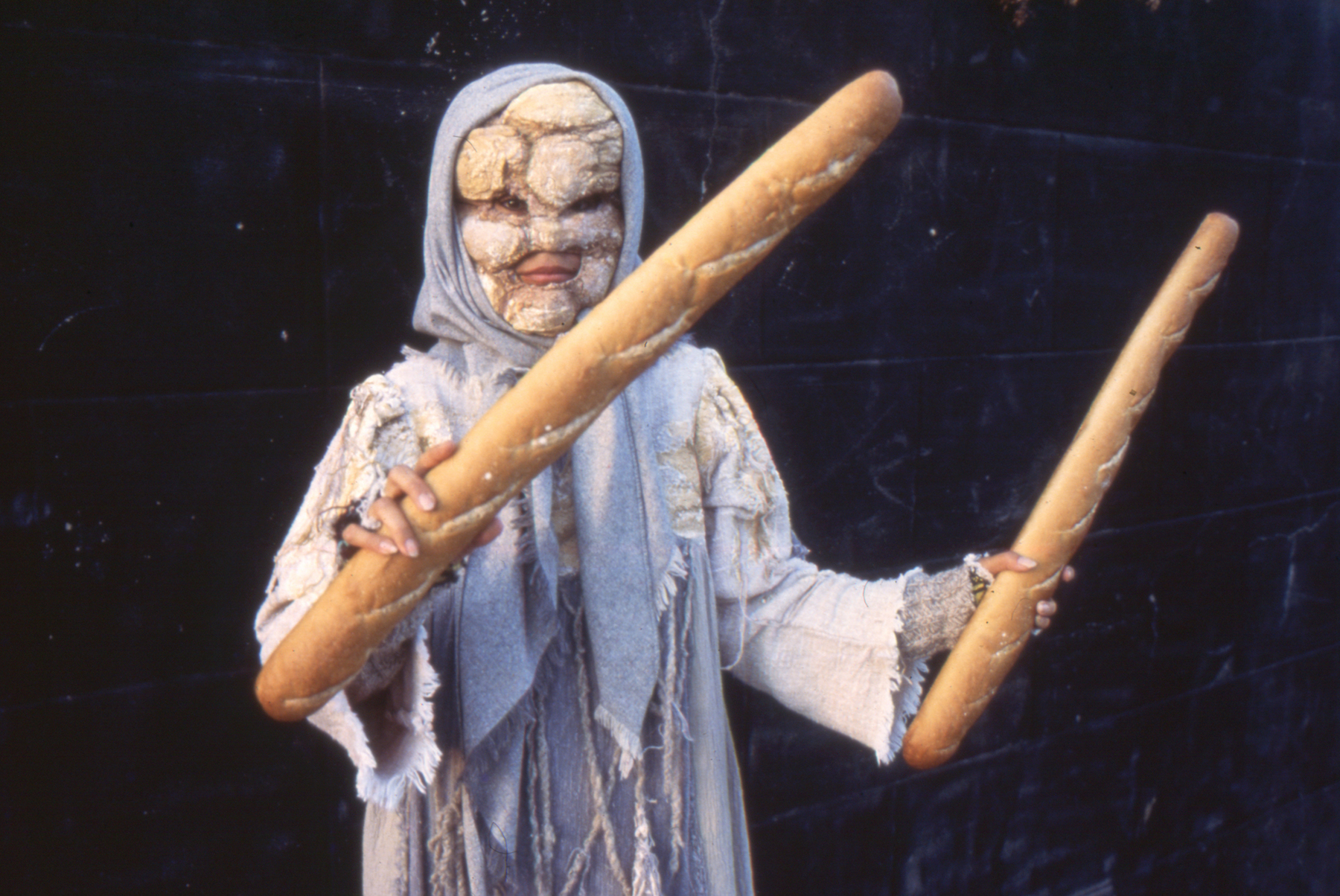 Photo by Ray Zone
Join Liquid Architecture as they present Anna Homler in a special performance for MUMA's Sound Spaces at MPavilion. Enchanting audiences with her celestial vocalese throughout her Australian tour in January 2018, in this appearance Homler will chant her divining speech and lyrical melodies alongside special guests Samuel Karmel and Lilian Steiner in a series of special quasi-theatrical, fully mythic and ritualistic performances of Breadwoman.
Who is Breadwoman, you ask? Since 1982, Homler has incanted this mysterious character—an ancient storyteller housed in bread, and emerging out of downtown Los Angeles' performance art scene. On the language of Breadwoman, Homler explains: "I think of English as lettuce and my own language as bread."
Kneading language into music, and toys into instruments, Homler's vocal, visual and performance practice explores alternative means of communication and the poetics of ordinary things. Get bready to join us at MPavilion for a special performance that's sure to rise.
Just announced! Joining Breadwoman and special guests Samuel Karmel and Lilian Steiner are Music Yared, Slime (DJ) and Rebecca Jensen who, playing with the architecture and the surrounds of MPavilion, will present a brand new work alongside a cast of other dancers, rope, ice and sun in a half imagined landscape that slips in and out of form and formlessness.
Baked goods generously provided by: