MTalks '2017: A year of magical thinking in politics' with Michelle Grattan
Tue 12 Dec 2017, 6.30pm–8.00pm
Free!
2017-12-12 18:30:00
2017-12-12 20:00:00
Australia/Melbourne
'2017: A year of magical thinking in politics' with Michelle Grattan
MPavilion
MPAVILION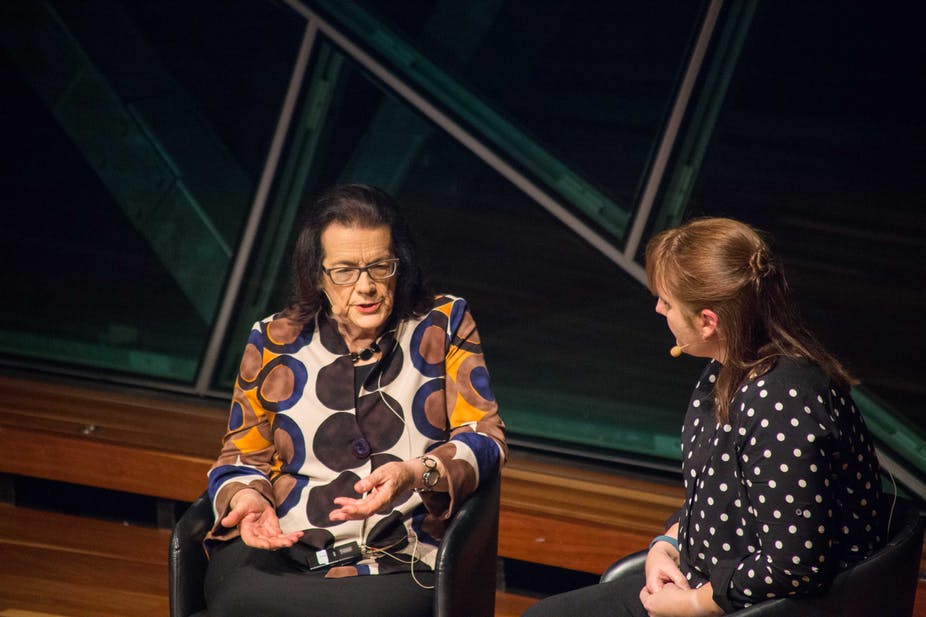 Photo courtesy The Conversation
With Trump leading a war on reality in the United States, Pauline Hanson staging #BurqaGate closer to home, and Tony Abbott suggesting he could be drafted back into leadership, the volatile and often unthinkable year of 2017 has been one for the history books.
Join esteemed journalist and chief political correspondent for The Conversation, Michelle Grattan, and The Conversation's politics editor, Amanda Dunn, as they take centre-stage in the MPavilion amphitheatre to discuss the key political moments of 2017.
This event has now concluded. Head to our library to hear the audio in full.