MPavilion 2017 media round-up: The stories so far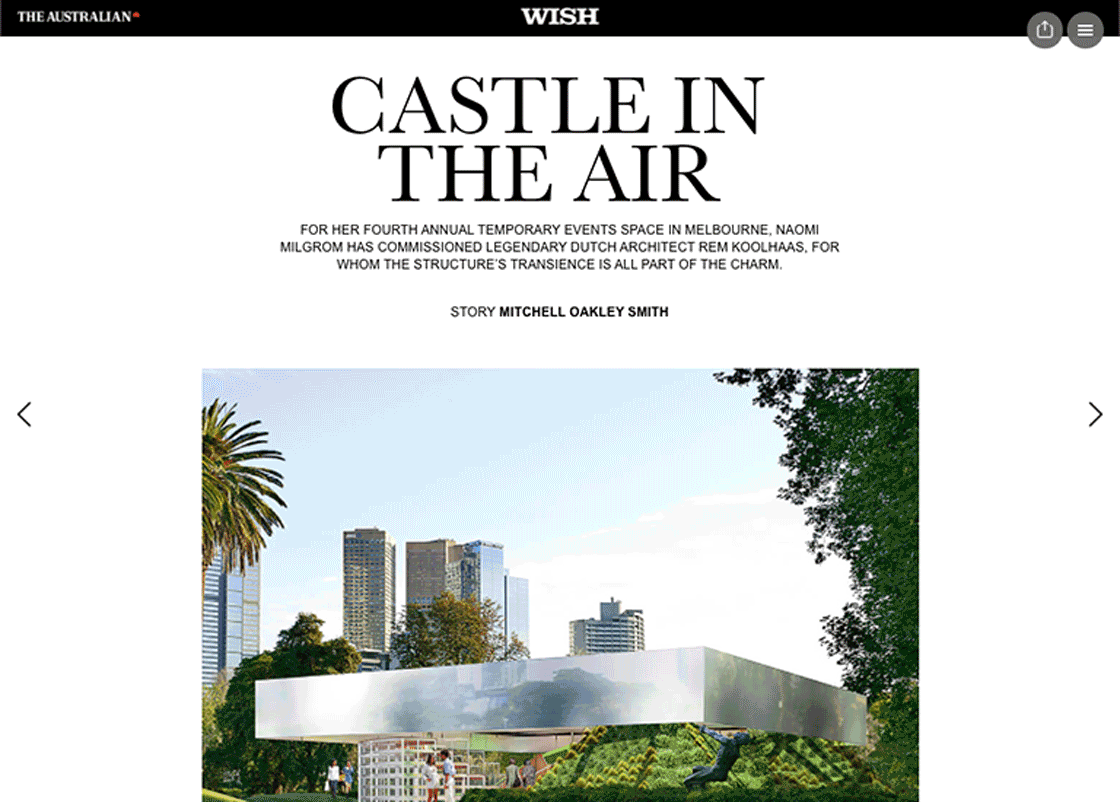 From far and wide across the world of publishing, the opening of MPavilion 2017 received widespread media attention; from The Australian to the South China Morning Post, from DEZEEN to Vogue to Forbes, and many more. Find below a profile on Rem Koolhaas featured in the print version of Vogue Living. See David Gianotten on the cover of the Architectural Review. Get reading. Support your architecture and design press in print and digital. Scroll for all the newsy links from across the globe and hear from Rem Koolhaas, David Gianotten and MPavilion's founder and patron Naomi Milgrom.
---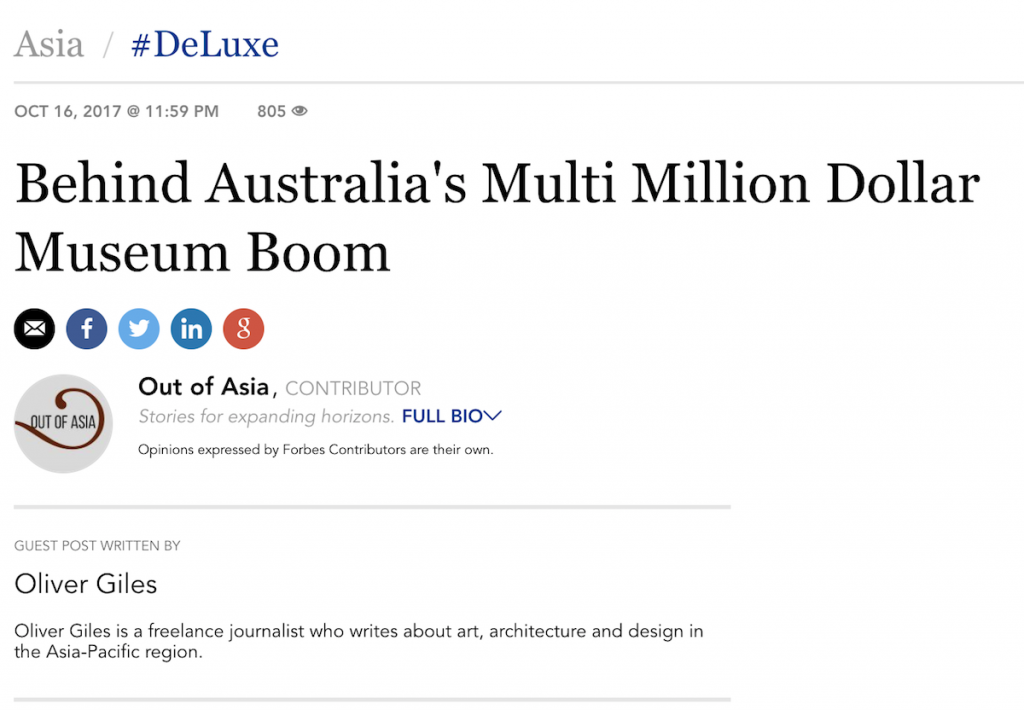 Forbes put MPavilion 2017 at the forefront of a new museum movement in Australia. "With the MPavilion, I want to deliver an inspirational civic space for Melbourne," Milgrom explains. "People can come and go, there's no ticketing. It's a completely free cultural space."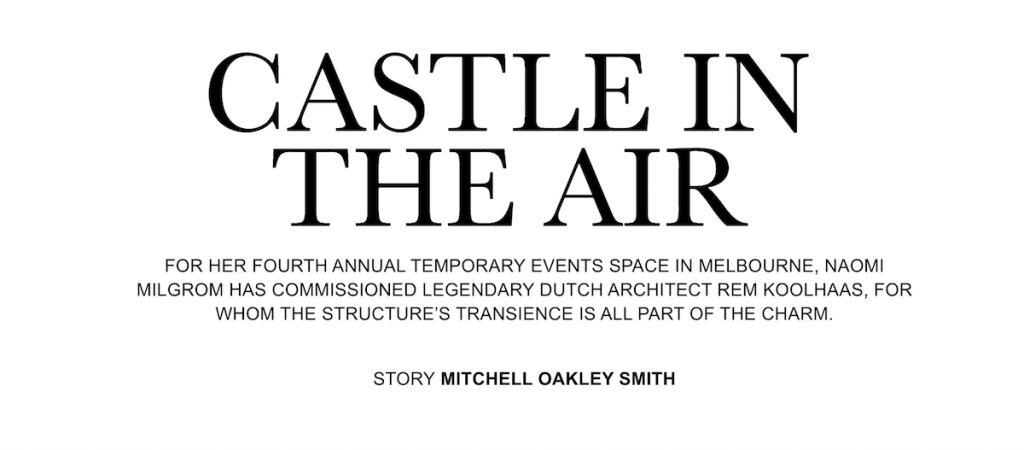 The Australian called it a "Castle in the air."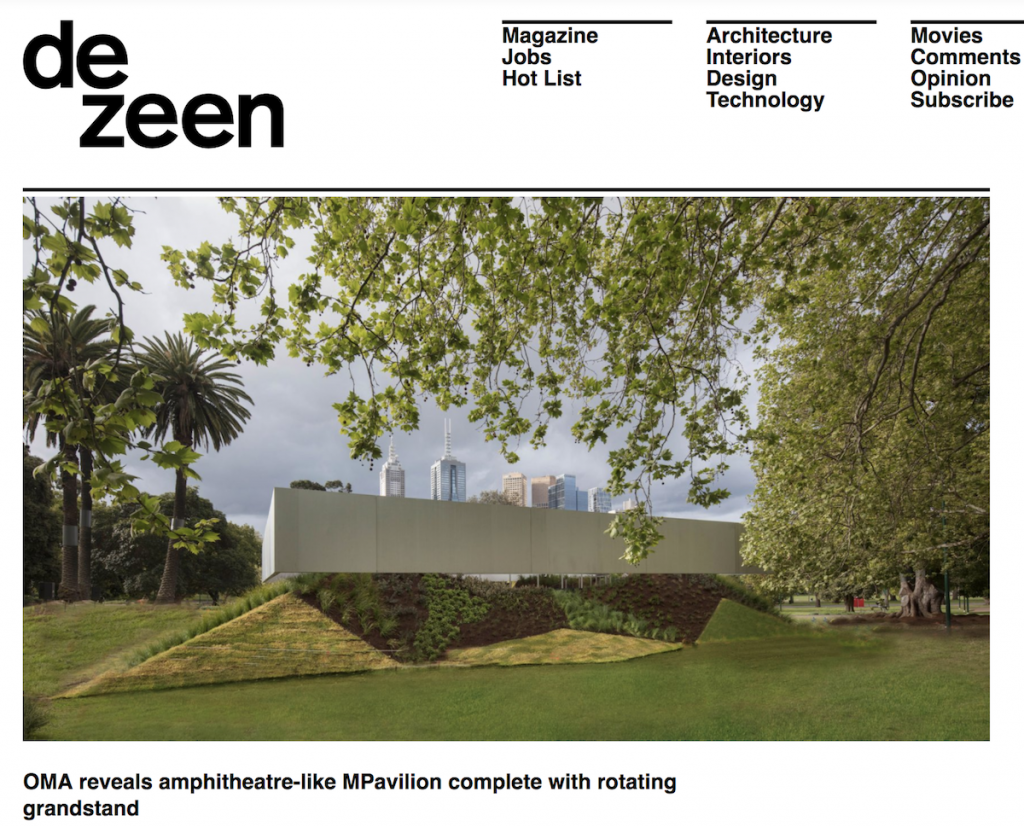 Dezeen quoted Rem Koolhaas and David Gianotten from earlier this year: "We are happy that MPavilion can perform as a theatre of debate around the city and its development, and contribute to the ongoing civic discourse of Melbourne."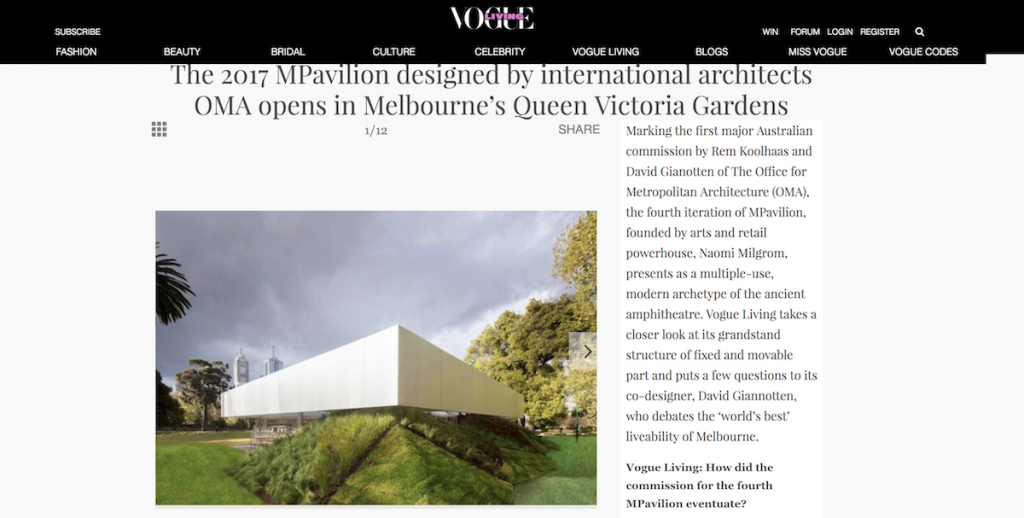 Vogue Living online featured a gallery of MPavilion 2017 along with a Q & A with David Gianotten.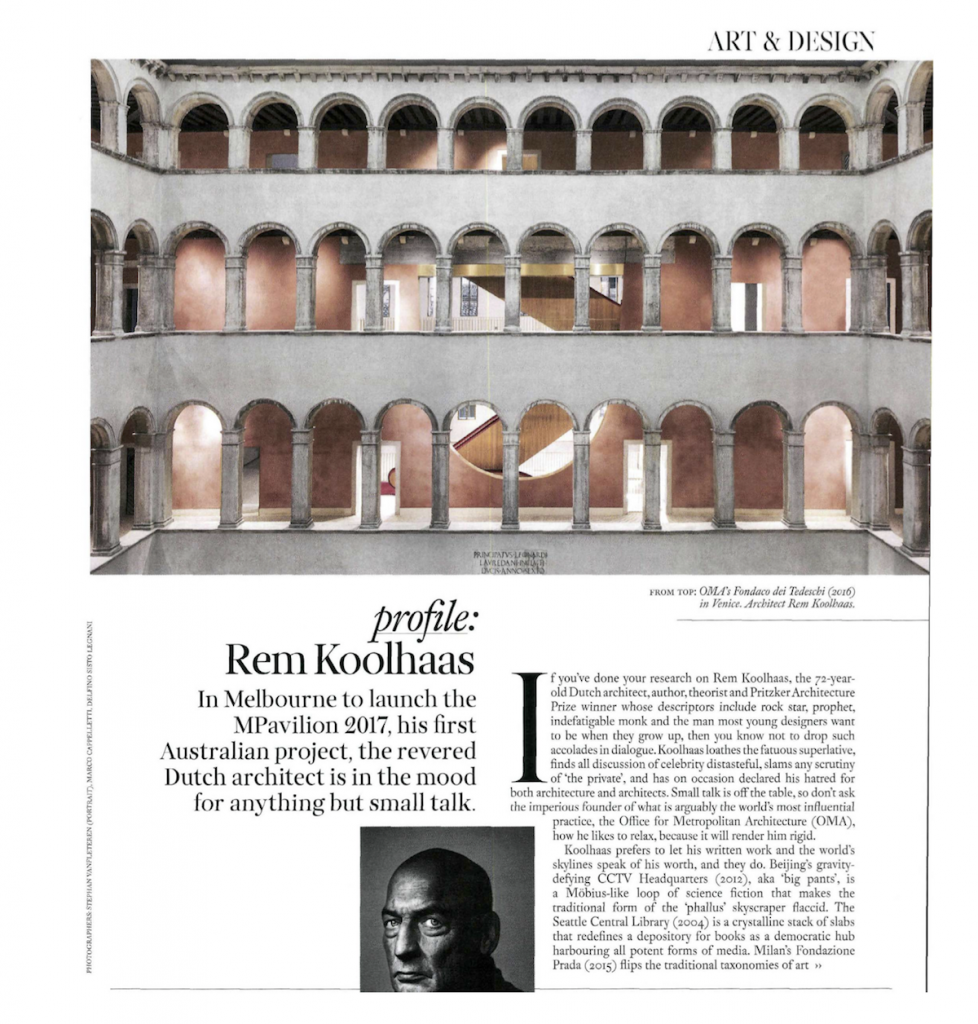 Vogue Living, the print publication, published an extensive feature on the one and only Rem Koolhaas.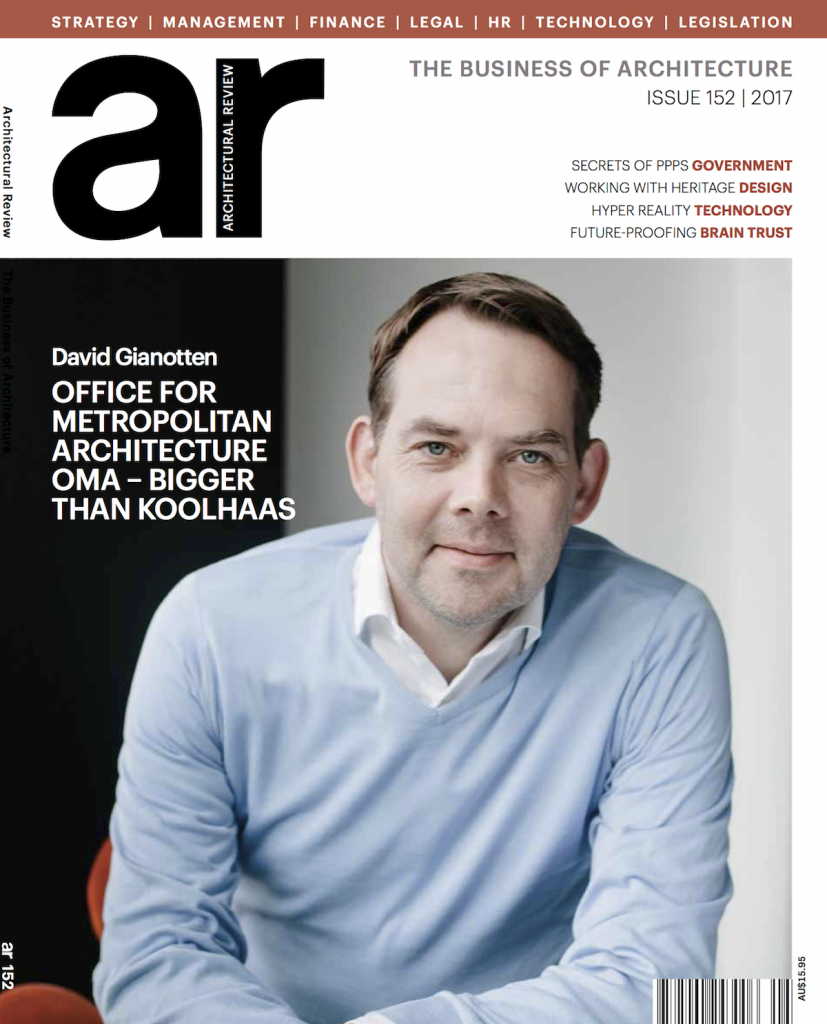 The Architectural Review's printed publication featured David Gianotten on the cover and a feature story within.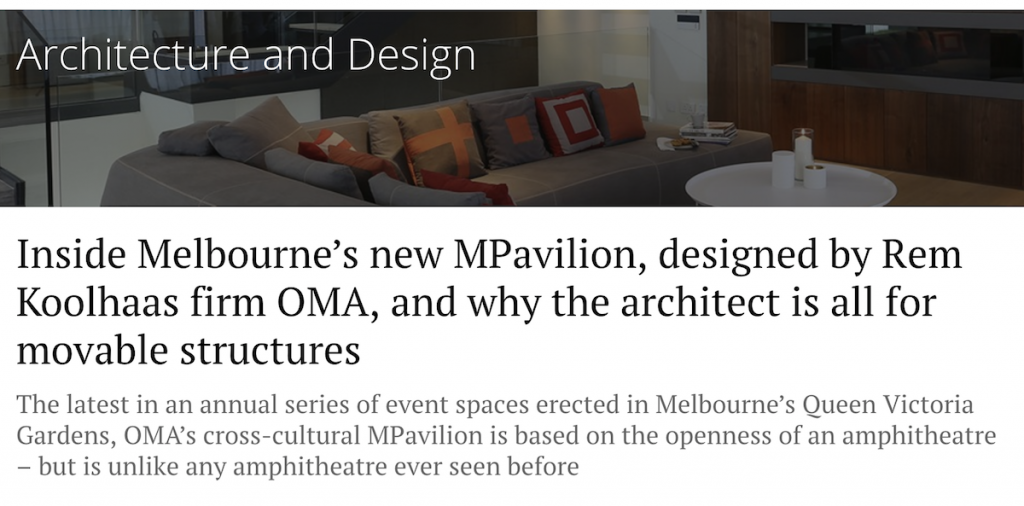 South China Morning Post featured MPavilion 2017 in its lifestyle section.
---
More MPavilion 2017 media:
domus • Australian Financial Review • Architecture AU • Arch Daily • Archinect • ArtDaily.org • The Design Files • World Architects • CASACLAUDIA • Artribune • de Architect • designboom • Grazia • plataforma arquitectura •