Introducing… MPavilion 2017!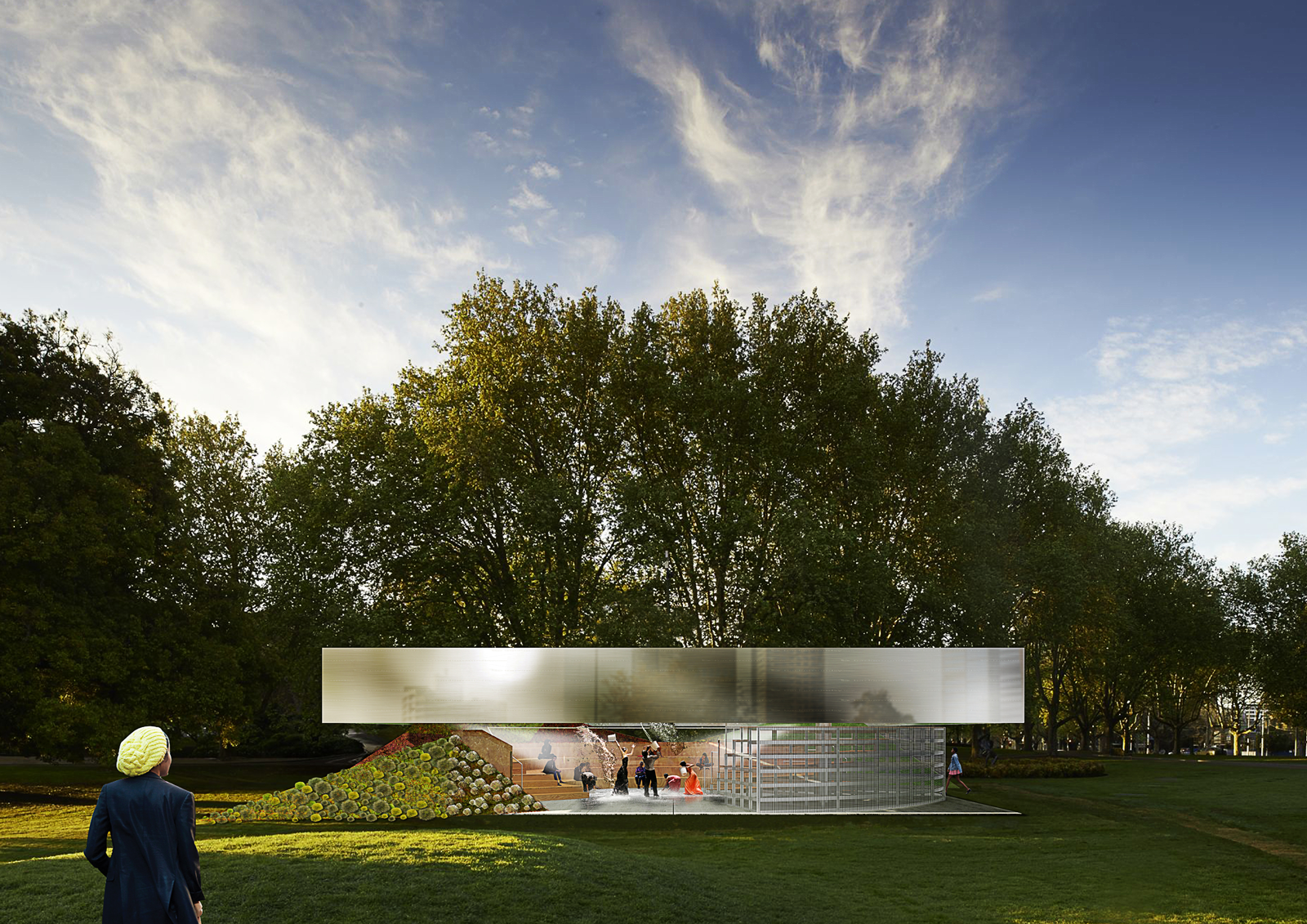 We're beyond excited to share with you the design for MPavilion 2017, by OMA / Rem Koolhaas & David Gianotten.
Taking its cues from the ancient ampitheatre, MPavilion 2017 blurs the lines between inside and outside, in a skilful yet empathetic manipulation of the surrounding landscape in Melbourne's Queen Victoria Gardens. OMA's MPavilion design seeks not only to employ the qualities of the amphitheatre, but to build on them and bring to life a flexible space that can function as a stage, tribune or even playground.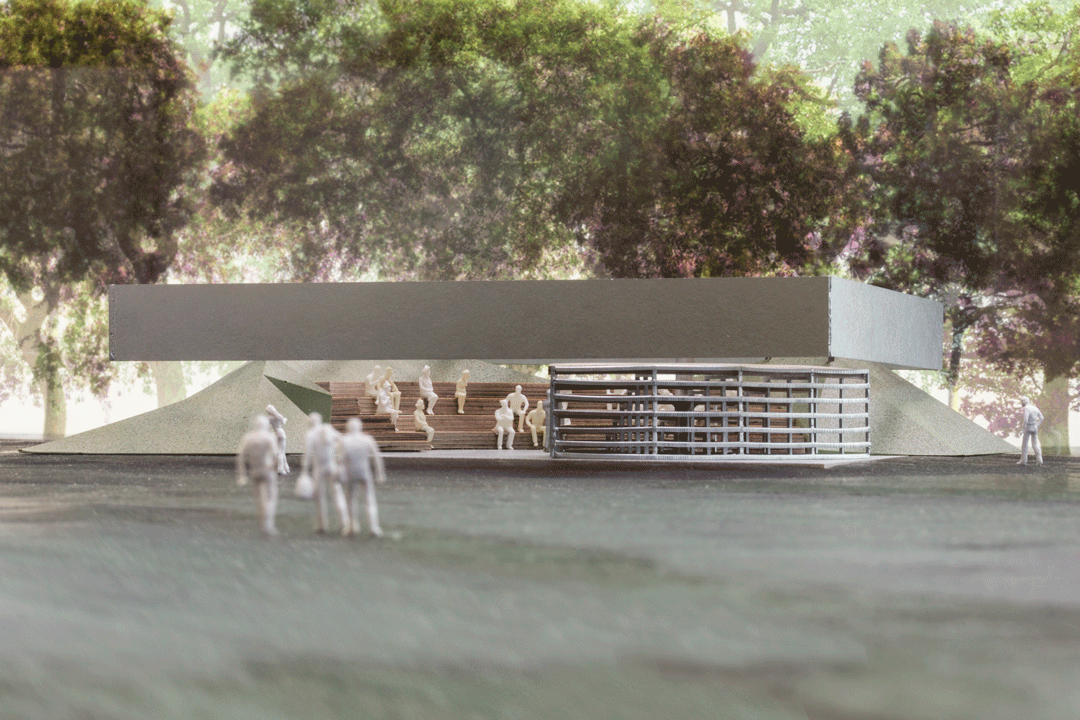 Comprising a circular wooden amphitheatre with a rotatable component, MPavilion allows interaction from all angles and for the pavilion to open up to the backdrop of the city. With an exterior clad in bright and saturated local flora, the structure integrates with the landscape, contrasting with the excavated amphitheatre inside. Overhead, an aluminium cladded steel grid supports a translucent roof to shield visitors from the elements while still allowing sunlight to permeate.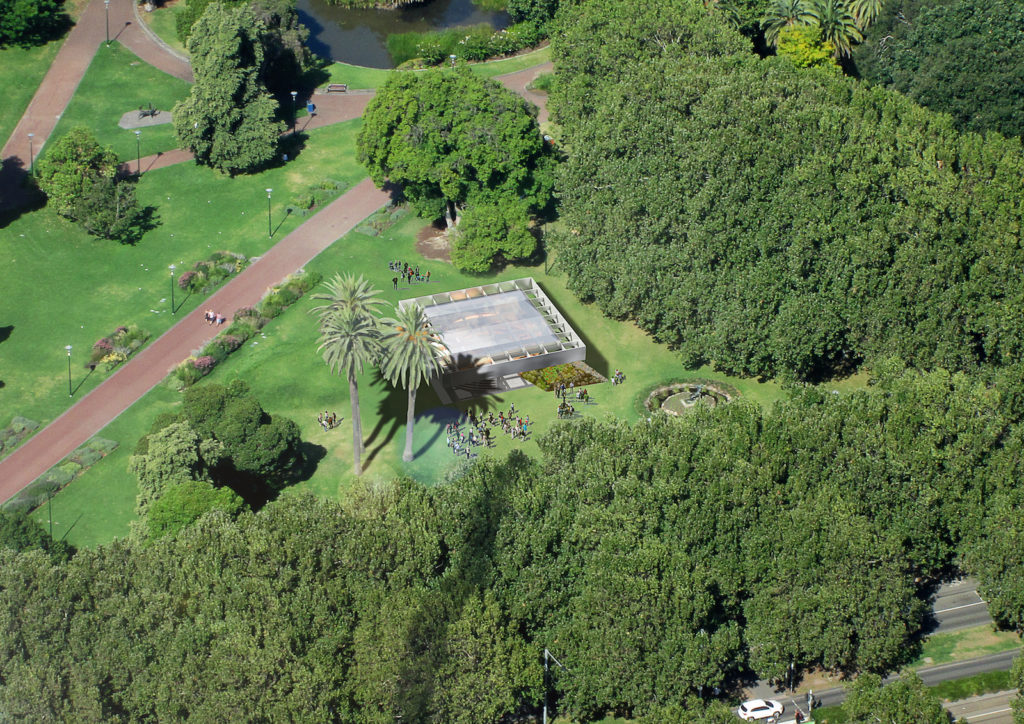 Of the design, Rem Koolhaas and David Gianotten said: "MPavilion is a project that hopes to provoke discussion around what architecture can do both globally and in an Australian context. We're interested in treating this pavilion not just as an architectural object, but as something that injects intensity into a city and contributes to an ever-evolving culture." Read more about OMA and their design here.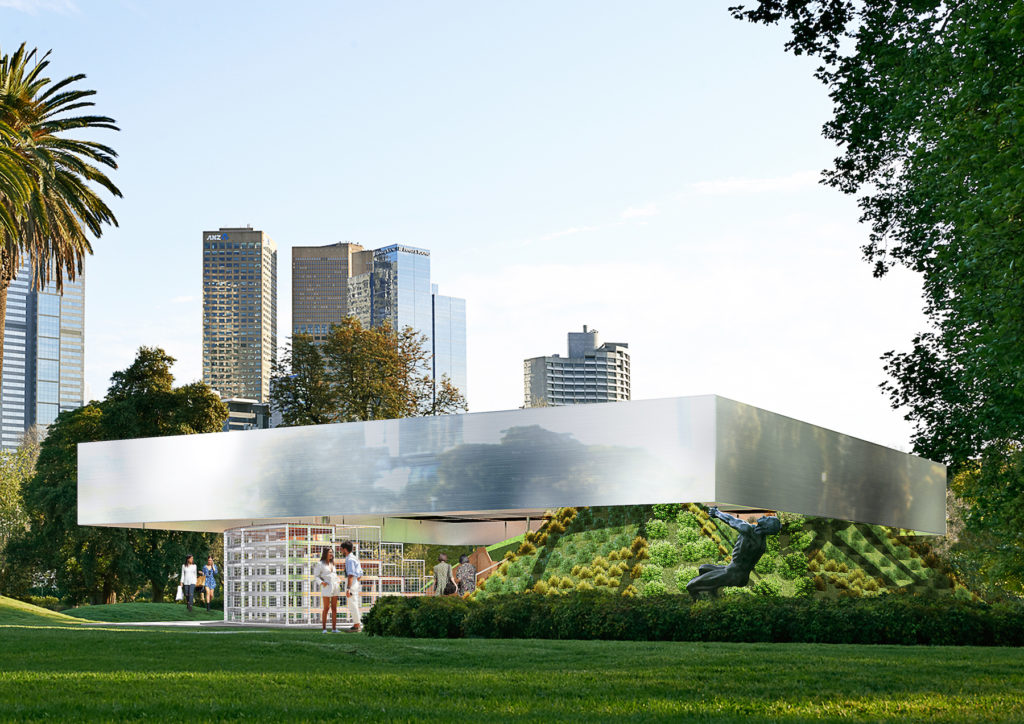 Construction is due to commence in August 2017. Before then, David Gianotten will appear at the Living Cities Forum 2017, presented by the Naomi Milgrom Foundation on Thursday 27 July. Bringing together leading design thinkers from around the forum will investigate the definition of 'liveability' and consider the factors that determine a healthy and vibrant city.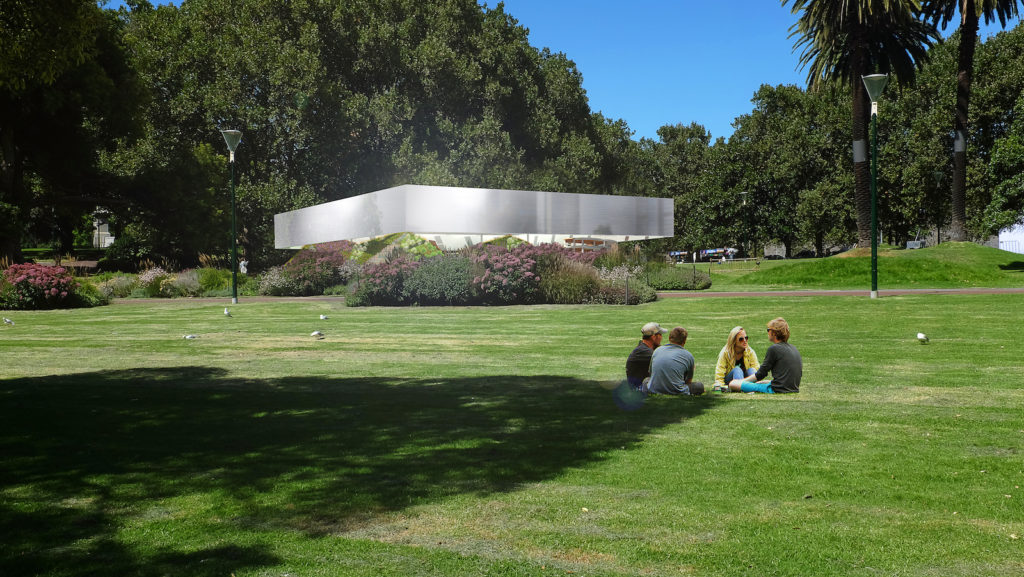 Additionally—in a first for MPavilion—we're opening up our program to design industry professionals and students through a call for proposals to contribute to the events and activities during our upcoming season, happening between 3 October 2017 and 4 February 2018. Find out more here.