Mary Reid Kelley & Patrick Kelley
Mary Reid Kelley (b. USA, 1979) and Patrick Kelley (b. USA, 1969) work in collaboration to create video works that combine painting, performance and poetry to tell surreal stories inspired by history and mythology. Played by the artists acting multiple roles, their characters speak in poetic verse filled with wordplay and puns to tell stories that imagine unrecorded histories.
Their work The thong of Dionysus is included in the group exhibition The humours, currently at Monash University Museum of Art (MUMA) until 16 December 2017. The Kelleys' first museum solo exhibition in the UK, We Are Ghosts, will be presented at Tate Liverpool from 17 November 2017 until 18 March 2018.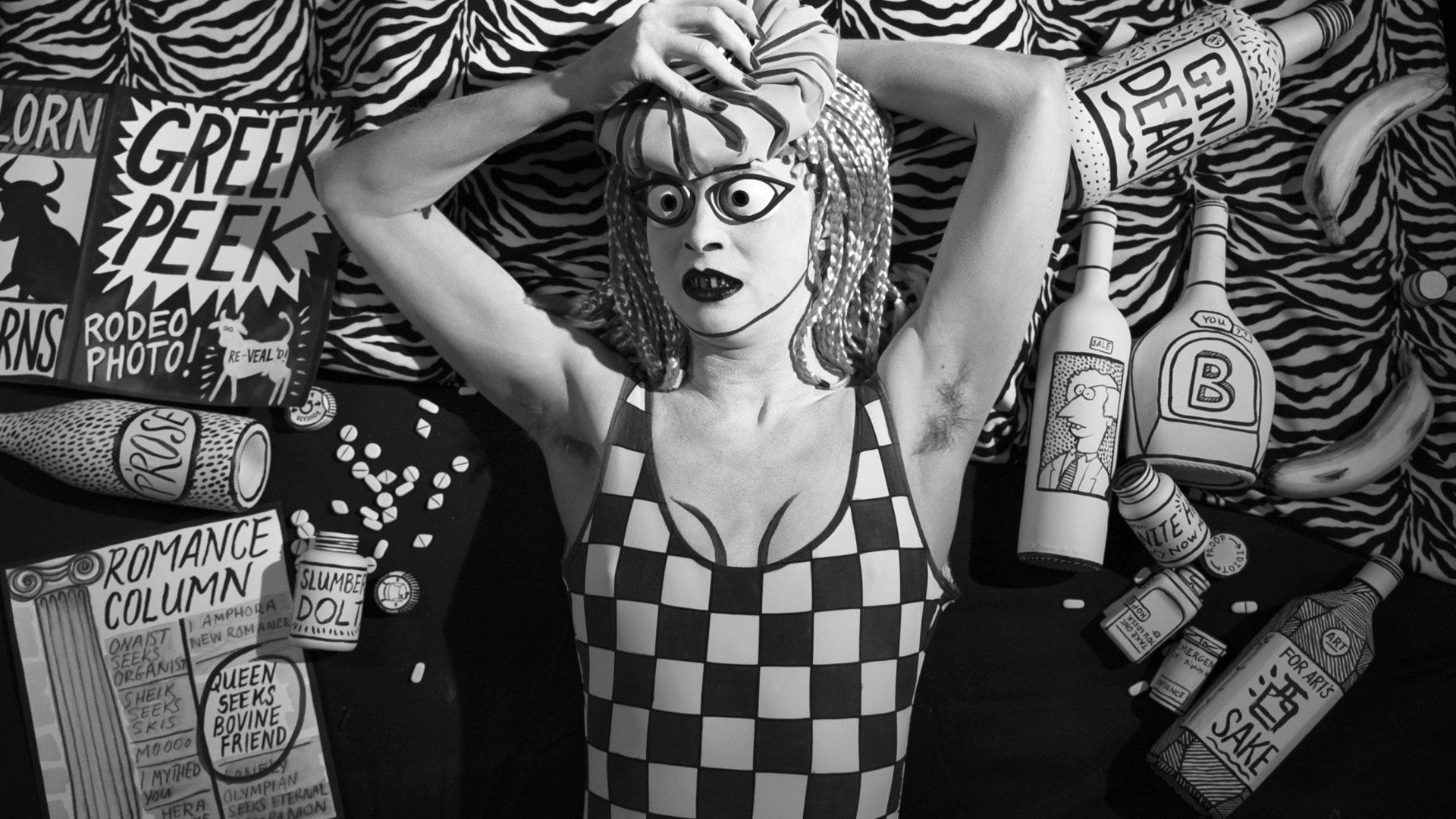 Mary Reid Kelley and Patrick Kelley, 'The thong of Dionysus', 2015, video still. Courtesy the artist and Pilar Corrias, London.