Meet our Kiosk for 2017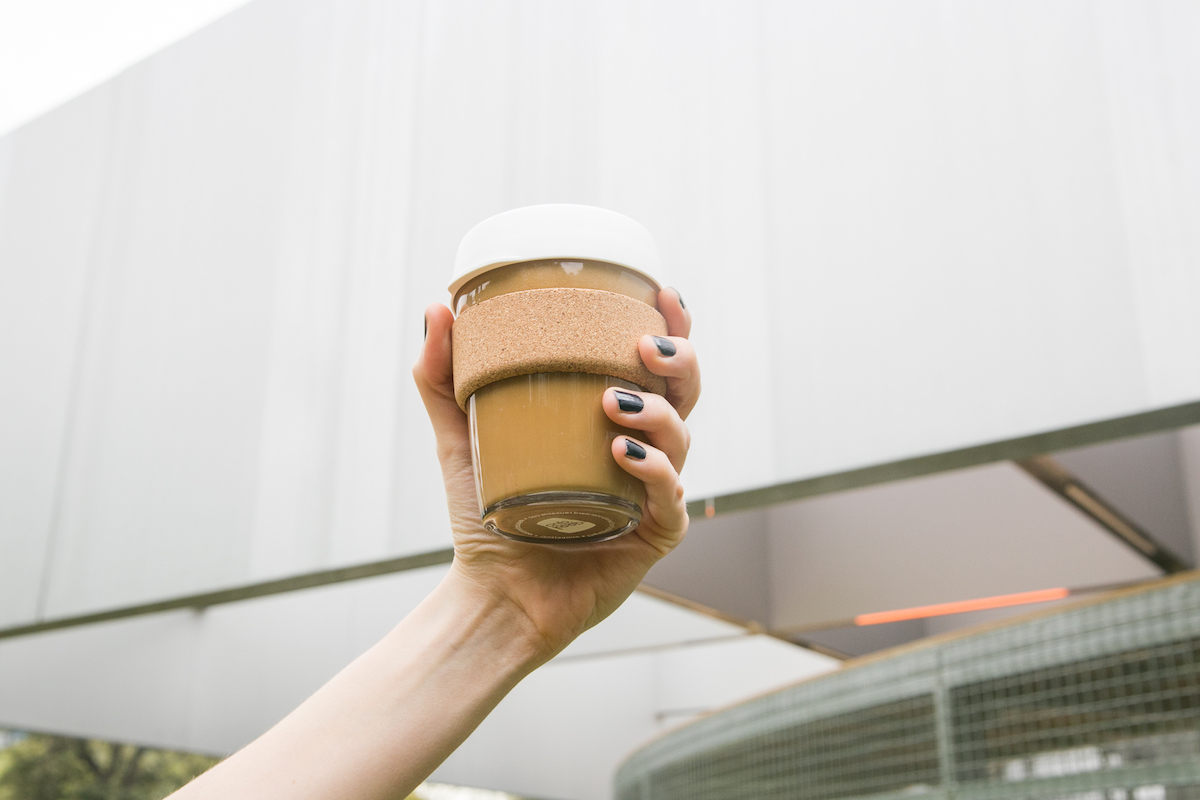 Three Thousand Thieves, our favourite coffee curators, return to head-up our kiosk with an all-new menu and a message on sustainability. With the help of City of Melbourne and Three Thousand Thieves, MPavilion is helping to fight the war on waste, and we need you. For the entire month of October, if bring your own reusable cup of any kind down to MPavilion—a KeepCup, your favourite mug from home, or even just an ice cream cone—and your coffee will cost you nothing, nada, zilch. It's on the house. This initiative is inspired by a sustainable future and informed by City of Melbourne's Waste and Resource Recovery Plan.
Open every day from 9am to 4pm throughout the season—including days without programmed events—this year's kiosk features a Victorian-focused menu offering some of the state's best speciality coffee and beverages. Offerings include a selection of artisan coffee from Clark St, 5 Senses and Rumble Roasters, snacks from Maymama muesli, Hummingbird chai, Sweet Mickie biscuits, Butterbing cookie sandwiches, plus drinks by Capi, Shadowfax Wines, Melbourne Gin Company, Starwood Whiskey and more.